Honda sets up new East Malaysia logistics hubs for faster deliveries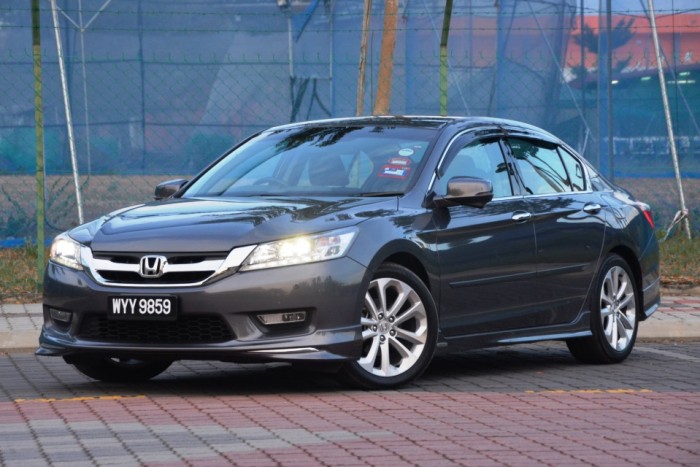 Honda Malaysia Sdn Bhd has announced the successful establishment of its East Malaysia Centralized Distribution Centres in Kota Kinabalu, Sabah, and Kuching, Sarawak. The launch of these new logistics hubs marks the first step in the Company's expansion plan into East Malaysia that was announced in March this year.
With the establishment of these logistics hubs, vehicle delivery period to Honda dealers in East Malaysia is expected to be reduced from 9 days currently to only 3 days. Handling of vehicles are expected to be improved, with less exposure to potential damage and scratches on the vehicles during transportation and longer hours of exposure under the sun while waiting for delivery.
Honda's East Malaysia Logistics Hub will be operated and managed by an established shipping and logistics management company, Giga Shipping Sdn. Bhd. The Pre-Delivery Inspection (PDI) Management undertaken by Giga Shipping will include standard key management system, washing bays for vehicles to be cleaned before delivery to Honda dealers, vehicle security, and stock monitoring to ensure that vehicles remain in good condition while in storage and a thorough inspection facility.
Throughout last year, Honda's sales in East Malaysia has been positive and encouraging with an increase in market share in both Sabah (from 2% to 3%) and Sarawak (from 3% to 5%). The East Malaysia market contributed 5.6% to the overall sales for Honda Malaysia in 2014.
Between January and April 2015, sales for East Malaysia were at 1,617 units, a 45% increase from the 1,116 units sold in the same period last year. Seeing the potential and increasing demand for value-for-money passenger vehicles in East Malaysia, Honda Malaysia made the strategic decision to embark on an expansion plan to support and strengthen its operations in that region. With that, Honda Malaysia targets to increase total sales in East Malaysia to over 600 units a month by the year 2016.
Besides the logistics hubs, Honda Malaysia is also in the process of setting up a regional office, training facilities and parts warehouse in East Malaysia to support Honda dealers and customers there. The Company is also expecting to establish four 2S dealers by March 2016 and to improve the services of ten existing 3S dealers in key areas within both East Malaysia states.