More features for Toyota Vios and Hilux at no extra charge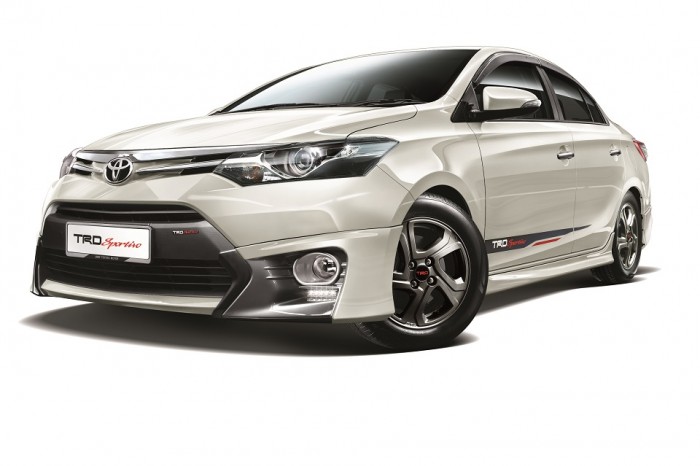 UMW Toyota Motor has announced additional equipment for selected variants of the Toyota Vios and Toyota Hilux models at no extra charge to buyers. These additional features come in the form of window films, body accessories, and DVD navigator systems fitted at UMWT's Accessories Centre.
For the Vios, all variants now come standard with the JPJ-compliant Toyota Premium Security & Solar Film. Previously, the film was standard in the 1.5G and TRD Sportivo variant, but offered as a cost option to the lower models.
The 1.5G and TRD Sportivo variants, meanwhile, now get a 2-DIN DVD audio-video navigator (DVD-AVN) infotainment system with a 7-inch touchscreen, reverse camera integration, and connectable via HDMI, USB, Bluetooth, and AUX. Through the mobile data connection of a compatible smartphone, the system can also be used to view web pages on the Internet.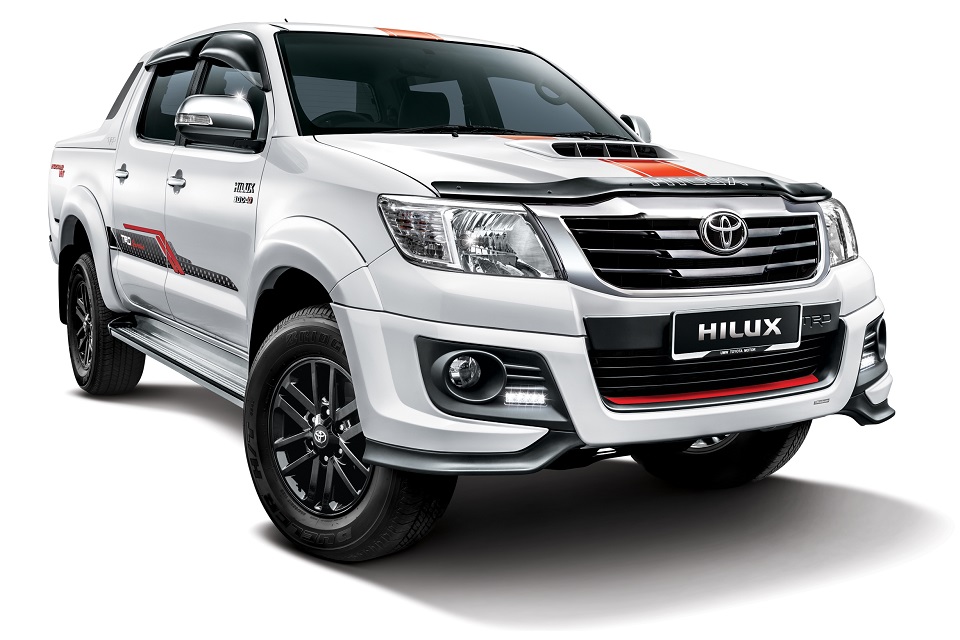 For the Hilux meanwhile, G and TRD Sportivo variants additionally get a Value Package consisting of a DVD-AVN system with integrated reverse camera and external enhancements such as red sports strips, B-pillar carbon fibre wrap, bonnet protector, and a stainless steel sports bar behind the cabin. For the TRD Sportivo variant, customers can opt to upgrade to the optional TRD Sportivo Sports Bar at a price of RM2,500.
To recap, latest prices of the Vios and Hilux (OTR with insurance) are as follows:
Toyota Vios
– 1.5J M/T: RM74,749.96
– 1.5J A/T: RM78,649.40
– 1.5E A/T: RM84,367.25
– 1.5G A/T: RM90,113.69
– TRD Sportivo A/T: RM94,945.27
Toyota Hilux
– Single Cab 2.5 M/T: RM76,388.43
– Double Cab 2.5 M/T Std: RM86,888.30
– Double Cab 2.5G M/T: RM95,038.05
– Double Cab 2.5G A/T: RM101,954.37
– Double Cab 2.5 TRD Sportivo A/T: RM104,908.49
– Double Cab 3.0G A/T: RM109,158.99
– Double Cab 3.0 TRD Sportivo A/T: RM112,085.54
Pictures: Official Toyota release.