Updated Proton Exora at lower prices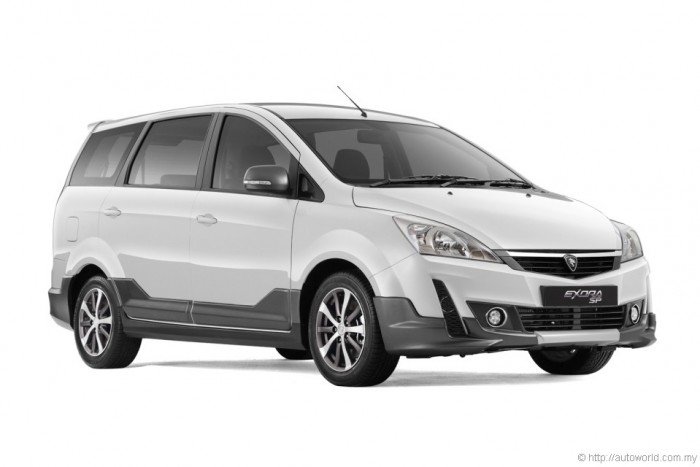 Proton has rolled out a facelifted version of its popular Exora MPV that pleasingly sees updated features come hand-in-hand with reduced prices. Depending on variant, the the new 2015 Exora hits the road anywhere between RM3,100 and RM4,710 less than its predecessor.
As before, the Exora continues to feature the use of two 1.6-litre powerplants from Proton's long-running Campro family. The base Standard variant is powered by the naturally-aspirated Campro CPS engine dispatching 125hp and 150Nm to the front wheels via either 5-speed manual or 4-speed automatic transmissions from old partner Mitsubishi.
Above them is the turbocharged CFE engine with 138hp and 205Nm on tap, paired as standard with a CVT from Punch that is seeing widespread use in Proton's current line-up. This engine powers the Executive, Premium, and newly-introduced Super Premium (SP) variant that replaces the previous range-topping Exora Prime model.
Appearance-wise, the uprated 2015 Exora can be identified by its redesigned smoked tail lamp cluster fitted to all variants. The new Super Premium variant is more easily distinguished by its contrast tone all-round body cladding. Daytime running lights (which take the place of front fog lamps found in earlier models) and rear fog lamps are introduced in this facelift, but both are interestingly kept exclusive to the Premium and Super Premium variants.
Key enhancements have been made in the area of safety as well, with electronic stability control (ESC) and side airbags added to the Premium and Super Premium models. Other variants continue with ABS, EBD, dual frontal airbags, and seat belt pre-tensioners. Commendably, reverse camera is now made standard for all variants.
The new Proton Exora variants are now officially open for booking nationwide and test drive units are available at all showrooms today. Test drive units are the Premium version while the Super Premium variant can be viewed in selected showrooms. Seven colours are available for the new Exora: Solid White, Elegant Brown, Cocoa Grey, Genetic Silver and Tranquility Black with Luxury Blue and Indiana Grey being two new colours introduced in conjunction with this facelift.
On-the-road prices of the new 2015 Exora with insurance and metallic colour for individual private registration in Peninsula Malaysia is as follows:
– CPS Standard M/T: RM56,888
– CPS Standard A/T: RM59,888
– CFE Executive: RM66,888
– CFE Premium: RM75,888
– CFE Super Premium: RM81,888