Product Review – Transcend DrivePro 100 & 200 Car Video Recorders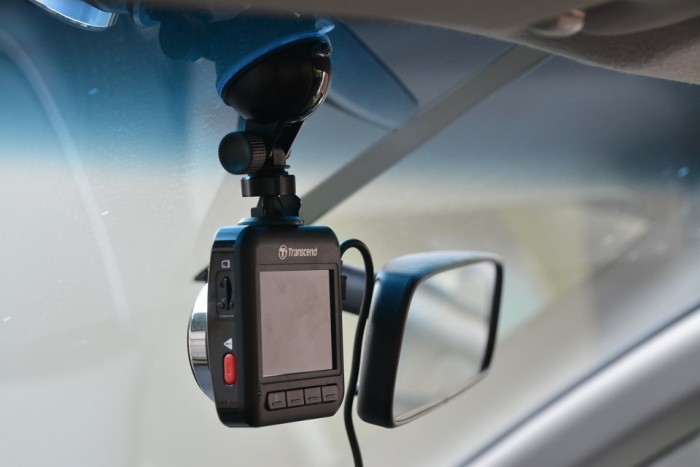 Road accidents and road rage are two unfortunate realities of modern day driving, and such incidents invariably create points of contention especially if police and insurance investigations are called into the picture. The findings of these investigations ultimately hinge upon eye-witness accounts, and eye-witnesses may not be always truthful or recollect the relevant facts correctly.
An in-car camera that continuously records proceedings during your vehicle's journey is useful in supplying conclusive video evidence to aid investigators, and this is becoming an increasingly popular tool amongst motorists. Certain Hyundai models sold in Malaysia, for example, have in-car cameras fitted by local distributors Hyundai-Sime Darby Motor.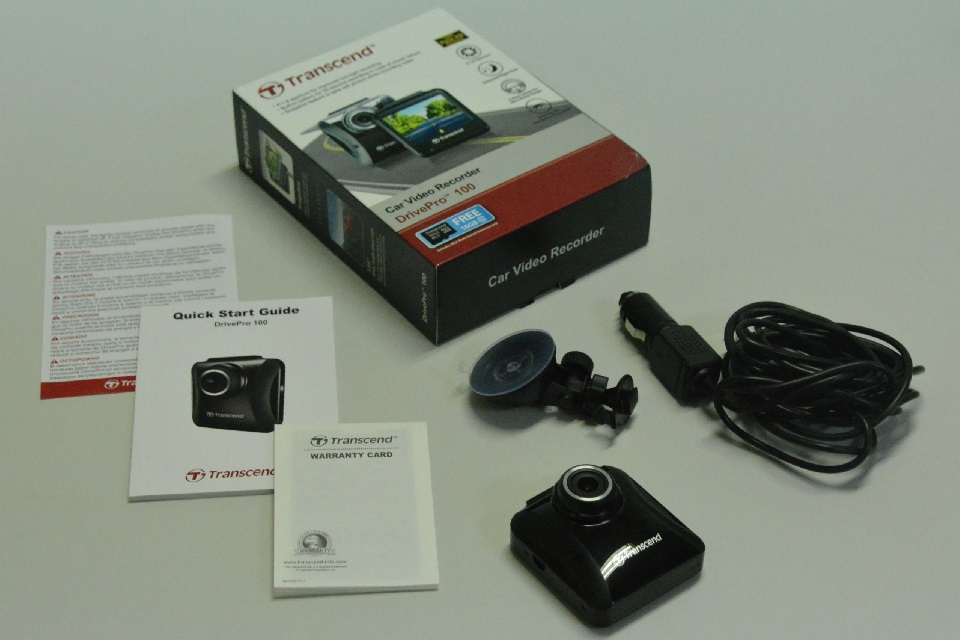 In-car cameras are widely available these days at varying price points starting from below RM200 for Chinese-branded units. If your budget is more generous, the DrivePro series from Transcend enter into consideration. Founded in 1988, Taiwan-based Transcend is a company well-known for products such as thumbdrives, memory cards, external hard disks, and various digital storage items.
The DrivePro series currently consist of two models, namely the 100 and 200, their relative positioning to each other obvious by designation. Recommended retail prices of the two models are RM456.00 and RM568.00, but feel free to try your luck to see if your friendly retailer is willing to make do with lower margins. Visually, the two cameras can be differentiated by the size of their lens housings – the 200 has a bigger lens housing that almost covers its entire fascia.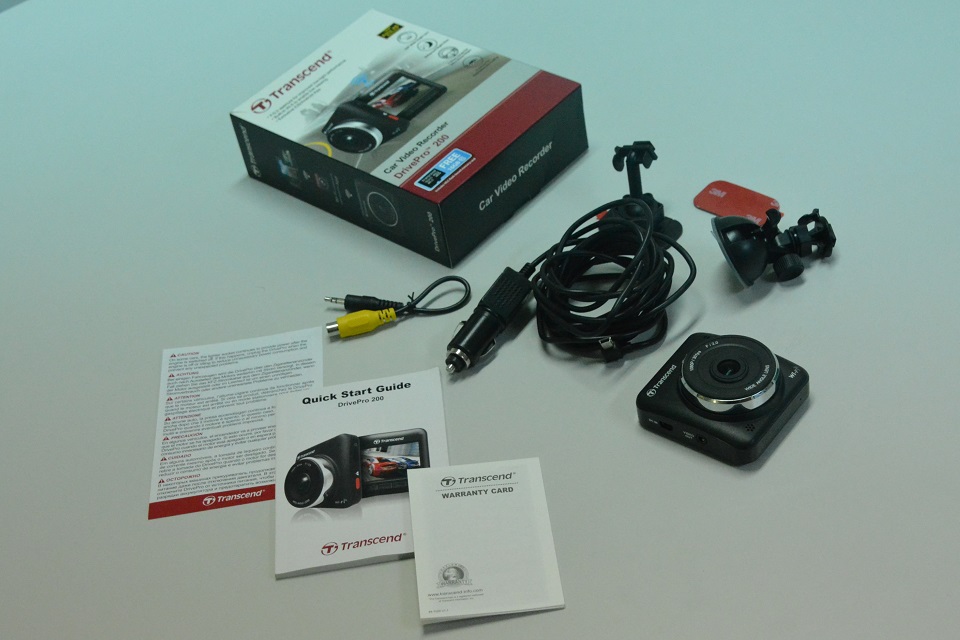 Choosing between the two, however, is not as simple as saying the costlier unit is definitively better, because Transcend has curiously included some pretty nifty features that are exclusive to the 100. Lenses, for example, spread a wider angle of 160 degrees in the 200 compared to 130 degrees in the 100, but the 100 benefits from a bigger aperture opening of F/1.8 compared to the 200's F/2.0. For the uninitiated, a bigger aperture (lower number) translates to more light being able to enter the lens, which leads to better imaging in low light conditions.
Both cameras require continuous connection to your vehicle's 12V power socket to operate. The power cable that comes with the camera is generously long – allowing you to hook it up with rear-mounted power sockets if you need to. The other function of the long cable is that you can have your local accessory shop conceal it within your vehicle's A-pillar if you don't like the sight of dangling wires.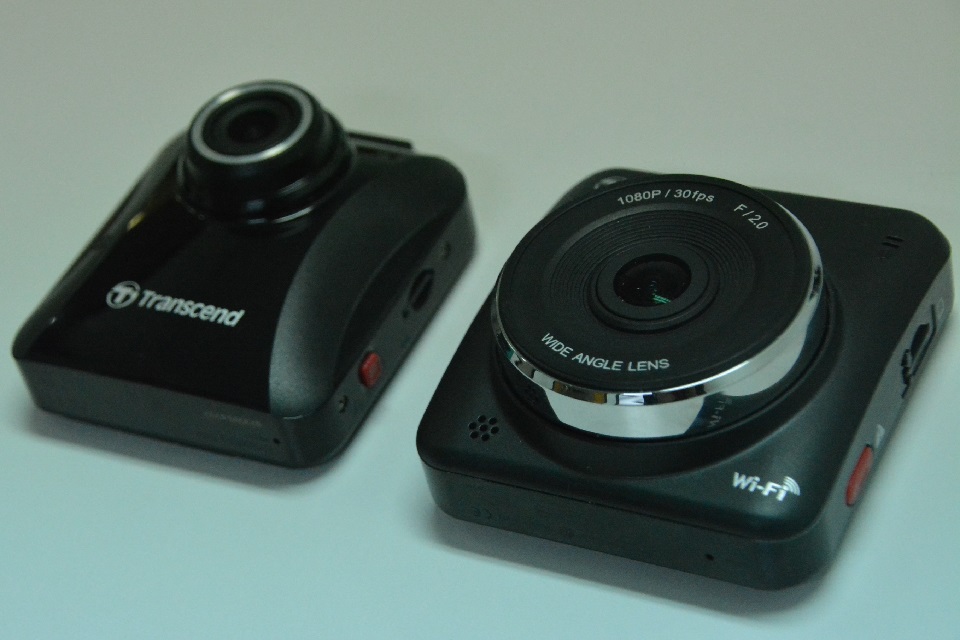 The cheaper DrivePro 100 additionally comes with an emergency battery that continues recording for 30 seconds in the event the vehicle's power supply is affected during a crash. Alternatively, the battery also enables the DrivePro 100 to be manually activated to record up to 30 minutes without a power supply.
So what's special about the costlier DrivePro 200 then? Well, we saw little differences in recording quality between the two cameras, but it does have built-in wi-fi system that allows interfacing with your mobile device through a dedicated app downloadable on App Store and Google Play. When connected to the 200's dedicated wireless network, the app allows you to view live video footage, playback and download videos, and to adjust the unit's settings directly from your smartphone or tablet.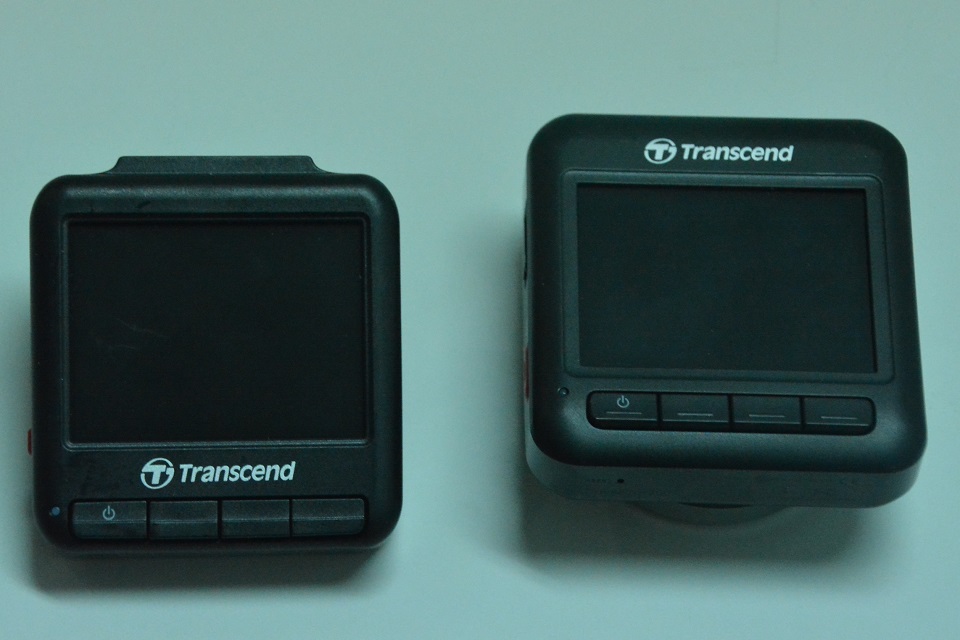 There is little difference in image quality between the two cameras, meaning you'll be fine choosing either. As mentioned earlier, the large apertures of their lenses give these cameras very good night visuals. Automatic adjustment of image brightness in varying light conditions are also well calibrated – the camera reacts quickly to sudden changes in brightness that happen when you enter or exit tunnels, for example. Our sample recordings are placed at the end of our article for your viewing pleasure. Warning: They are not very interesting, but just an illustration of the camera's video quality.
Both cameras come with a complimentary 16Gb micro SD card in their respective packages. We find it sufficient, but if you disagree, upgrading to a bigger card can be easily done. In normal operation, the camera will record continuously in small time intervals (say 1 minute) and successively override the oldest file when storage capacity is maximized.
If the unit's built-in G-sensor is triggered, the file that is being recorded at that moment will be saved into the card's protected memory and cannot be erased unless the user manually reformats the card. You can adjust the G-sensor's sensitivity and you might want to do so; in its most sensitive setting, we've had instances where even taking fast corners trigger emergency recordings.
With accidents and road rage becoming increasingly common occurrence these days, we highly recommend investing in an in-car camera for your legal protection. In our usage, we found the Transcend cameras to be highly usable and dependable. The videos recorded are of good quality and can be easily accessed even by users of limited IT skills.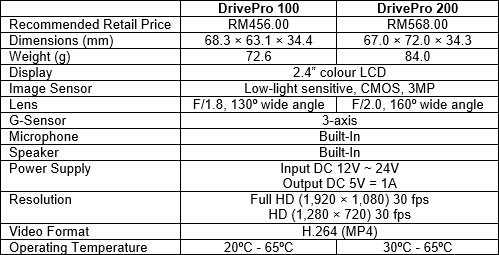 Sample Videos: