Acura NSX – Production model makes Detroit debut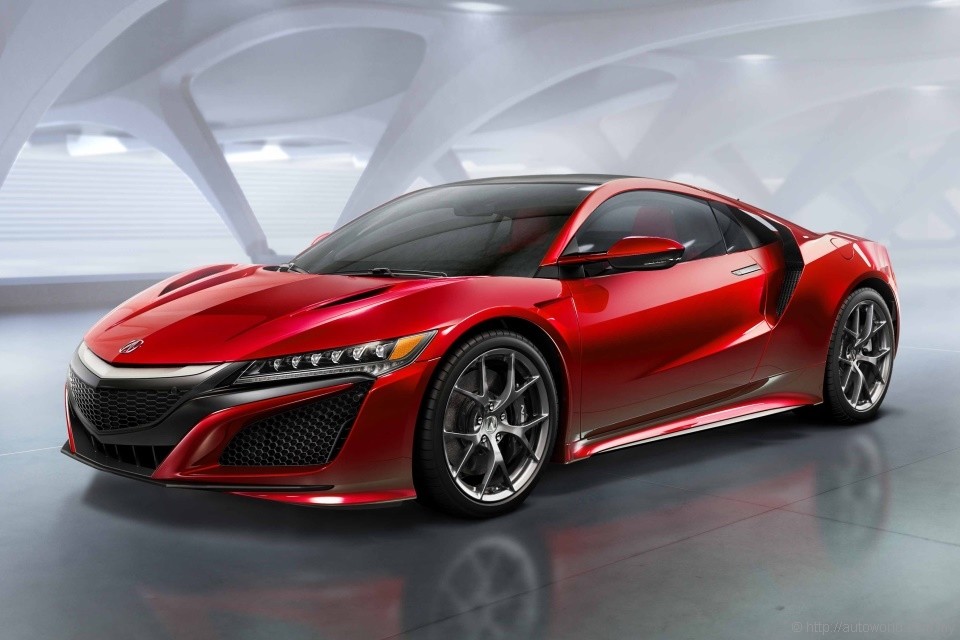 Honda has officially unveiled the second-generation model of its NSX supercar, 25 years after the original's debut in 1990. Coming on the back of a 10-year hiatus for the nameplate, the production version of new NSX is currently on display at the 2015 North American International Auto Show in Detroit where it is being badged as an Acura, Honda's US-only luxury sub-brand.
Development of the new model was spearheaded by Honda's engineers based in the United States and production will be centralized at a brand new state-of-the-art Performance Manufacturing Centre in Marysville, Ohio.
Following its predecessor's footsteps in pioneering all-aluminium construction among super cars, the new NSX boasts the usage of similarly advanced materials and construction techniques in its make-up. Its spaceframe design consists of aluminium, ultra-high strength steel, and other materials mated with a carbon fibre floor.
Body panels of the new NSX, meanwhile, are composed of a combination of aluminium and sheet-moulding composite. The shaping of each panel serves an aerodynamic purpose, be it to enhance stability by generating downforce or to redirect air for cooling purposes. Extensive work at the wind tunnels has led to significant function-driven revisions from concept to production for fully-optimized aerodynamics. Production and stamping of body parts are kept on-site for better control of quality and fitment accuracy.
A highly-sophisticated powertrain setup provides motion for the NSX; the grunt of a twin-turbocharged V6 DOHC petrol engine is supplemented by additional twist coming from no less than three electric motors – one sitting between the engine and its 9-speed dual clutch transmission and the remaining two independently driving one front wheel each. Honda has not officially disclosed outputs, but reports from Autocar UK and paultan.org mention in the region 550hp.
Besides serving to put power on the road, the NSX's powertrain layout is configured to help maximize its handling potential. Dry sump lubrication enable the V6 engine to sit lower for better stability and the pair of front motors serve torque vectoring functions by instantaneously varying left-right torque distribution around corners. This complex and highly-sophisticated set up is comically named Sport Hybrid Super-Handling All-Wheel Drive (SH-AWD).
Order-taking of the Acura NSX for the American market will start in the summer with deliveries to follow later in the year. It was also confirmed that the car will be sold as a Honda in the European market. Availabilities in other markets have yet to be mentioned.
Pictures: Official Honda release.