Honda introduces new engine oil range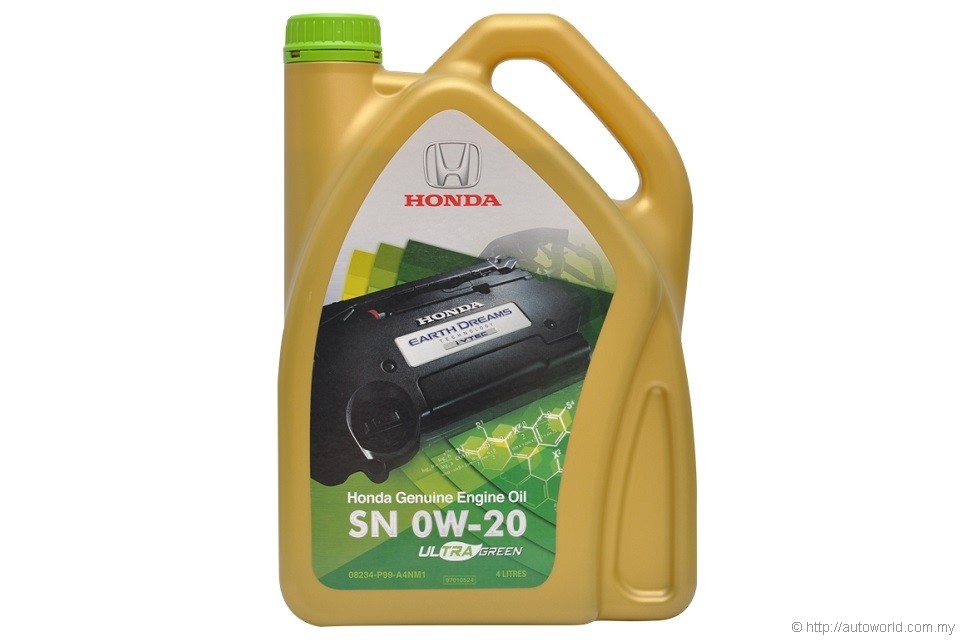 Honda Malaysia has introduced a new range of genuine Honda-approved engine oils meeting the latest specifications set by the American Petroleum Institute (API). Clad in all new packaging, the new range of oils are formulated to suit usage in all Honda mainstream models; the Civic Type R and Accord V6 require fully synthetic 0W-30 oil.
The new line-up of oils consist of the fully mineral SN 10W-30, semi-synthetic SN5W-30, and two grades of fully-synthetic SN0W-20 and SN0W-30 oils. They replace the outgoing range of SL 10W-30 mineral, SM 5W-30 semi-synthetic, SM 0W-20 fully-synthetic, and SL 5W-40 fully-synthetic.
Additionally, Honda has also introduced the bulk system for use in dispensing the SN 0W-20 oil at all its authorized service centres. Through the bulk system, sale of the engine oil will be based on actual usage, with wastage due to disposal of bottles and unused oil eliminated altogether.
In order to meet the growing needs of Honda customers in Malaysia, Honda is targeting to increase the number of authorized Honda dealers to 90 by 2015, with dealers at every major town in Malaysia.
Picture: Official Honda release.