F80 BMW M3 Sedan and F82 BMW M4 Coupe launched in Malaysia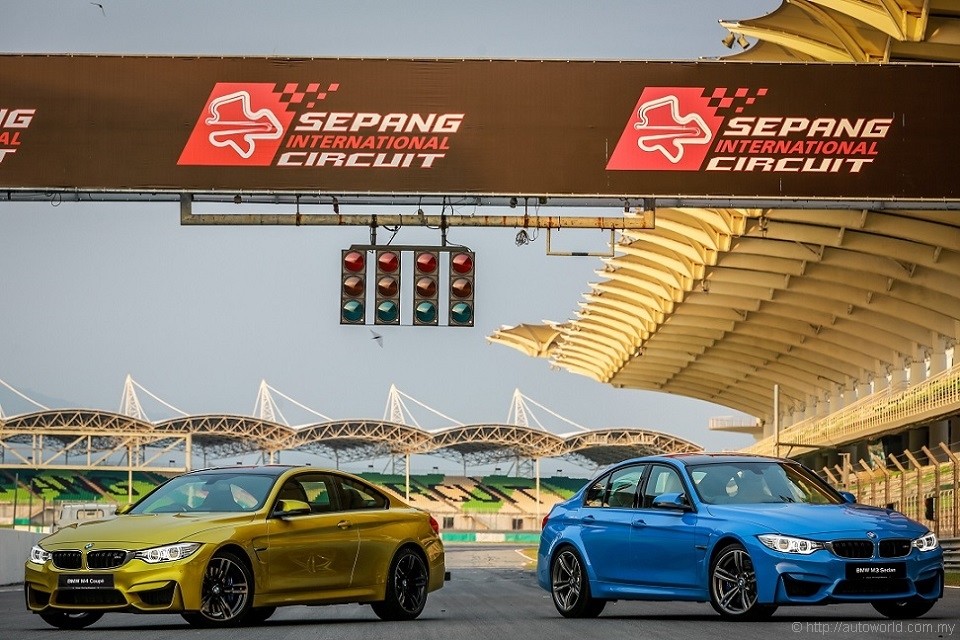 BMW Group Malaysia has officially introduced the all-new F80 M3 Sedan and its coupe sibling, the F82 M4 Coupe, in our shores today. Also introduced were new BMW M Performance Parts and Accessories for all passenger car models between the 1 Series and 6 Series plus the recently-launched all-new X5 Sports Activity Vehicle.
Presenting the two all-new high-performance sports cars and new performance components, Dr. Gerhard Pils, Chief Executive Officer of BMW Group Malaysia said, "The all-new BMW M3 Sedan and the all-new BMW M4 Coupé represents BMW's philosophy of combining the best of our motorsport capabilities and heritage with uncompromised everyday usability to create sports cars that are not only emotional in terms of looks and performance but also very practical for everyday use. Both cars are the embodiment of taking motorsport technology from the track to the road; and with the thousands of test laps on Nürburgring Nordschleife circuit – the most demanding race track in the world – the new models are prepared for just that."
Like its garden variety siblings, the all-new M3 and M4 embodies BMW's new product segregation strategy that attaches odd numbered designations to models of mainstream bodystyles such as sedans, hatchbacks, and estates; even number designations go to more dynamic counterparts such as the coupes and convertibles.
Sharing the same basic platform and external appearance of the regular F30 3 Series Sedan and F32 4 Series Coupe, the M3 and M4 incorporates considerable enhancements to its running gear and chassis to accommodate their much increased levels of performance. Unmistakable visual cues that separate these two performance vehicles from their regular counterparts include powerfully designed front apron incorporating conspicuously large inlets to supply cooling air for the high-performance engine and brakes.
At the heart of both the M3 and M4 is a newly-developed 3.0-litre inline-6 petrol engine loosely based on the N55 twin-scroll turbo engines found in BMW's 35i-badged models. Designated with the S55 engine code, the twin turbocharged six-pot supplies the M3 and M4's rear wheels with 431hp and 550Nm worth of outputs through the 7-speed M Dual Clutch Transmission that is installed as standard fit for Malaysia-spec models.
Performance figures of both cars show a capped top speed of 250kph and identical century sprint times of 4.1 seconds. Fuel consumption and carbon dioxide emissions are rated at 8.3 l/100km and 194 g/km respectively for both models, a 26% improvement from the E90/92 M3 Sedan and Coupe.
Retail prices (on the road, without insurance, with BMW Service + Repair Inclusive (BS+RI) for the all-new BMW M3 Sedan and the all-new BMW M4 Coupé are RM 738,800.00 and RM 748,800.00 respectively.
Pictures: Official BMW release.