EEV Manufacturing License issued to Go Automobile Manufacturing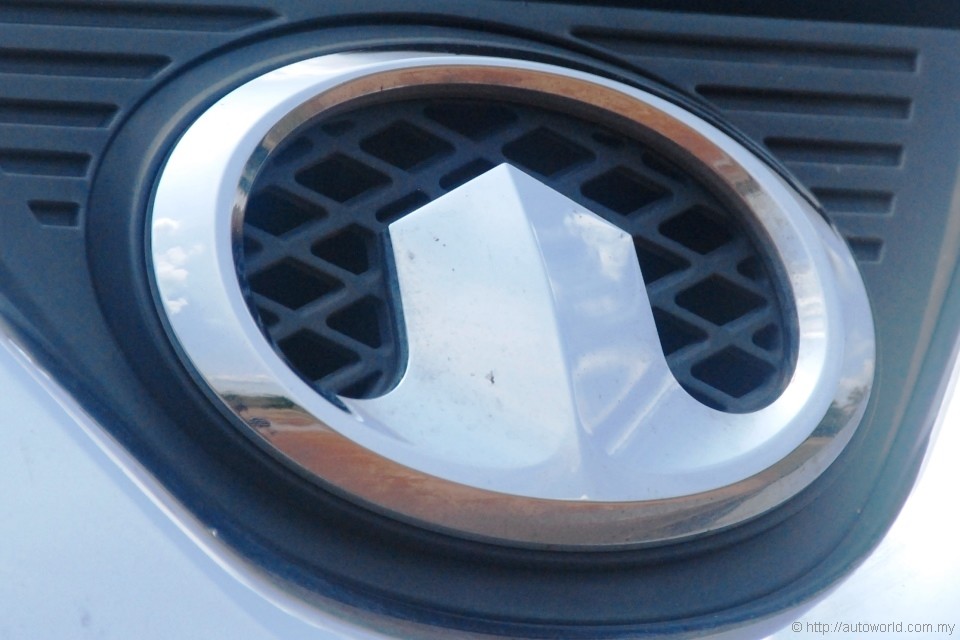 The first Energy Efficient Vehicle (EEV) manufacturing license under the new National Automotive Policy has been issued to Go Automobile Manufacturing Sdn Bhd (GAM), which is being contracted to undertake assembly of CKD vehicles from China's Great Wall Motor Company Limited (GWM).
GAM already operates an existing facility in Gurun with an annual capacity of 10,000 units assembling the Haval H5 and Wingle for GWM. The new manufacturing license enables GAM to expand its facilities to hit a claimed annual production capacity of 50,000 cars by its second phase in 2015 and 100,000 cars by its third phase in 2018. This targeted volume will be achieved by assembly of new SUV models namely the Haval M4 and Haval H6.
Despite its close proximity, GAM's plant is stated to be a separate facility from the nearby Naza Automotive Manufacturing plant. When asked, Chief Executive Officer En Ahmad Azam Sulaiman states that the plant's facilities, upon completion, will include a paint shop, body-welding shop, and remarkably, a body stamping plant. The plant will consume a total investment of RM2 billion, with RM500 million allocated to establishing a Research & Development facility.
The new Great Wall models are also stated to have 40% local content, which enable them free access into various ASEAN markets under AFTA regulations, and the plant targets to export 60% of its output with Thailand and Cambodia mooted as target destinations. From this we can infer a domestic sales target of at least 20,000 units in 2015 and 40,000 units by 2018 – massive leap for a brand which, according to data by the Malaysian Automotive Association, sold 281 cars in 2013. To put the above figures into perspective, Nissan and Honda sold about 50,000 vehicles each last year, and these are the fourth- and fifth-placed brands respectively in the national sales charts. Sixth-placed Mitsubishi sold 12,348 vehicles. Quite a way to go.
The Haval M4 compact SUV meets the NAP's definition of an energy efficient vehicle, but interestingly has yet to receive any approved incentives from the Government on this matter. According to CEO of the Malaysian Automotive Institute (MAI) En Madani Sahari, several car makers are in discussion with the Government to receive their 'customized incentives' and the said car makers are preparing their own 'wish lists' to be submitted to the Government for consideration. Moving forward, Madani states that we can anticipate the issuance of more EEV manufacturing license within the coming year as discussions with a number of manufacturers are said to be at advanced stages.
On a separate if somewhat still related development, GAM has also embarked on a partnership with its brand principals GWM to set up what is known as the Tier Zero Automotive Supplier Excellent Programme starting with six local vendors. Said to transform domestic vendors into becoming global players, the Tier 0 programme seeks to get current vendors more deeply involved in the development and manufacturing process of a motor vehicle.
The six vendors, namely Milan Utama Sdn Bhd, KPNK Automotive Industries Sdn Bhd, Permintex Automotive Sdn Bhd, Pep S-JV (M) Sdn Bhd, Sapura Automotive Industries Sdn Bhd, and Green Nature Oasis Sdn Bhd, will undergo a two-year programme to improve their design and development capabilities. They will operate facilities inside the premises of GAM's plant in what is called a factory-in-factory concept.
Where automotive plants typically source components from Tier 1 suppliers, and plug these components into vehicles being assembled on the line, Tier 0 suppliers will adopt an intermediary role between the manufacturer and Tier 1 supplier by sourcing the various parts, putting them together in sub-assemblies in the same factory where the cars are made, where they can go straight to the production line. It essentially is sub-contract assembly in an automotive context.
According to Minister of International Trade and Industry, Dato' Sri Mustapa Mohamad, first roll-out of an EEV model from the plant will take place in September 2014.