2014 Toyota Innova – More Details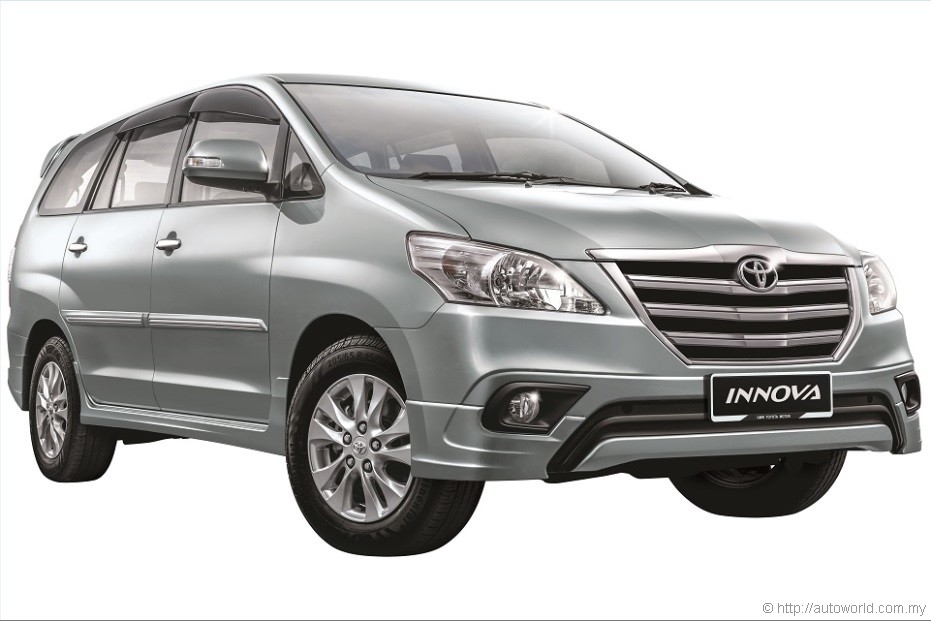 The new-look 2014 Toyota Innova is now officially on sale, with order taking having commenced two weeks ago at all UMW Toyota Motor showrooms nationwide. Still available with the same three variants with unchanged running gear, the 2014 Innova is nevertheless the most comprehensive revision of the model since its launch in 2005.
A refreshed front design features a new enlarged front grille defined by three horizontal slats whilst the front bumper below now sports a clear double-layered design. On the tailgate, a thicker chrome garnish with integrated reflectors stretch out from the top of the license plate area to the tail lights. New 10-spoke 15-inch alloy rims complete the exterior changes.
Inside, the Innova continues to provide accommodation for eight passengers, with tumbling rear seats allowing for a variety of passenger/luggage configurations. Rear occupants get an added dose of fresh air with their own blowers, and the 2.0G has the added bonus of automatic climate control.
Prices for the new 2014 Innova, on-the-road inclusive of insurance for private registration in Peninsula Malaysia are:
– 2.0E M/T: RM98,545.90
– 2.0E A/T: RM103,545.90
– 2.0G A/T: RM110,990.00
In addition to its standard equipment, the 2014 Toyota Innova is also offered with a range of optional PDI-fitted accessories namely the Aerokit package, DVD touchscreen with or without satellite navigation, reverse camera, rear seat entertainment, and security window films.
Pictures: Official Toyota release.