Lexus RC F set for Detroit debut
Having rolled out its answer to the BMW 4 Series at the Tokyo Motor Show last year, Lexus is now following up with a derivative to take on the M4. Hot on the heels of the stunning new RC coupe comes the RC F, which will make its global debut at the upcoming North American Motor Show in Detroit next week.
Official pictures released by Lexus show an aggressively-styled vehicle with a bulging bonnet punctured by a top air vent. The signature spindle grille sits as a defining feature of the RC F's fascia, with the Lexus emblem sitting over a meshed surface. Flanking the spindle are huge air intakes that further enhance its powerful stance.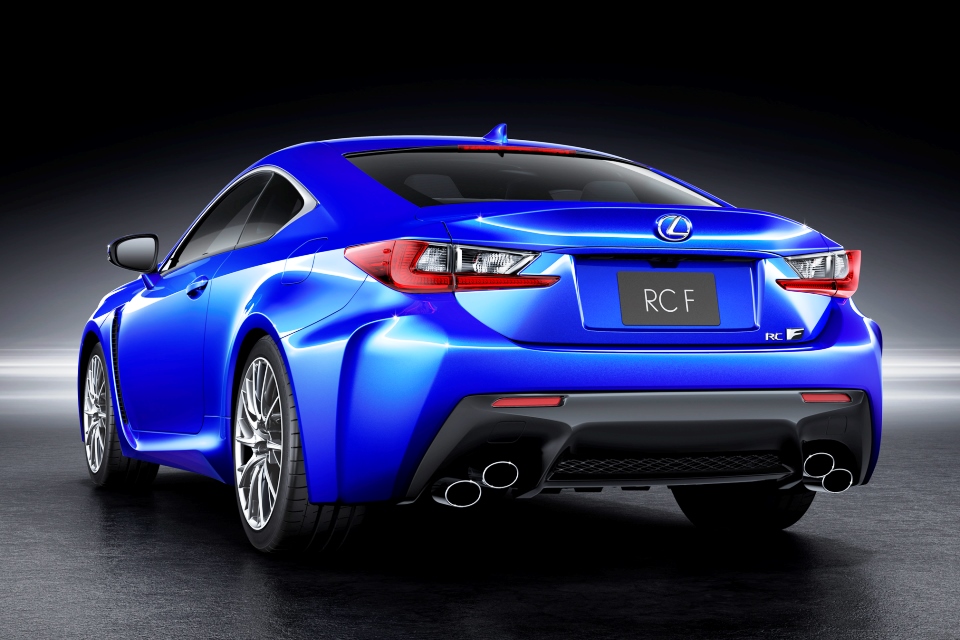 The rear bumper features an intricate and unpainted diffuser moulding, an area out of wish the four exhaust pipes jut out, two each side one atop the other. An active rear wing deploys from the RC F's deck at 80kph and retracts at less than 40kph.
Inside, the RC F is finished with a host of bespoke items and materials despite retaining the regular RC's basic architecture. Unique components include the meters, steering wheel, seats, ornamentation and pedals. The instrument panel in fact changes appearance according to driving modes – an amusing distraction as we found in the IS 250 F Sport tested last year.
Mechanical details have yet to be fully revealed, with Lexus mentioning nothing beyond the fact that it is a 5.0-litre V8 with 450hp, the most powerful Lexus engine of that capacity ever. More details of the RC F will be revealed at its public unveiling at Detroit.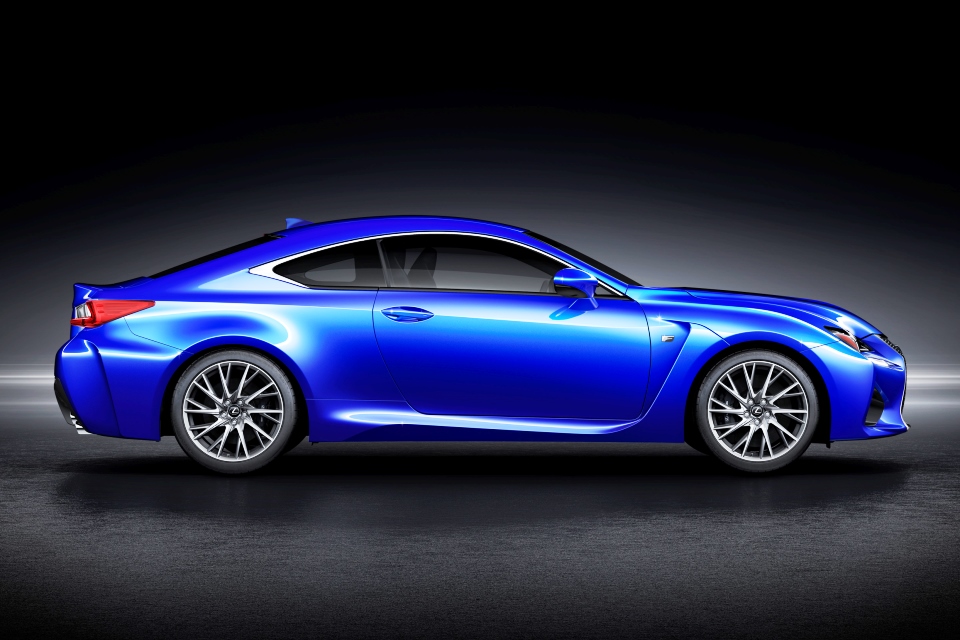 KON
Pictures: Official Lexus release.