Infiniti Q50 2.0 Turbo debuts in Guangzhou
Infiniti's new 3 Series fighter, the all-new Q50 which we saw at the KL International Motor Show last month, will have its fledgling range expanded with the addition of a new 2.0-litre turbocharged variant to the range.
The new Q50 2.0 Turbo debuted at the Guangzhou Motor Show on 21 November, and a statement released by local distributors Inspired Motor Sdn Bhd confirmed that this variant will be made available to Malaysians when the Q50 arrives here in 2014.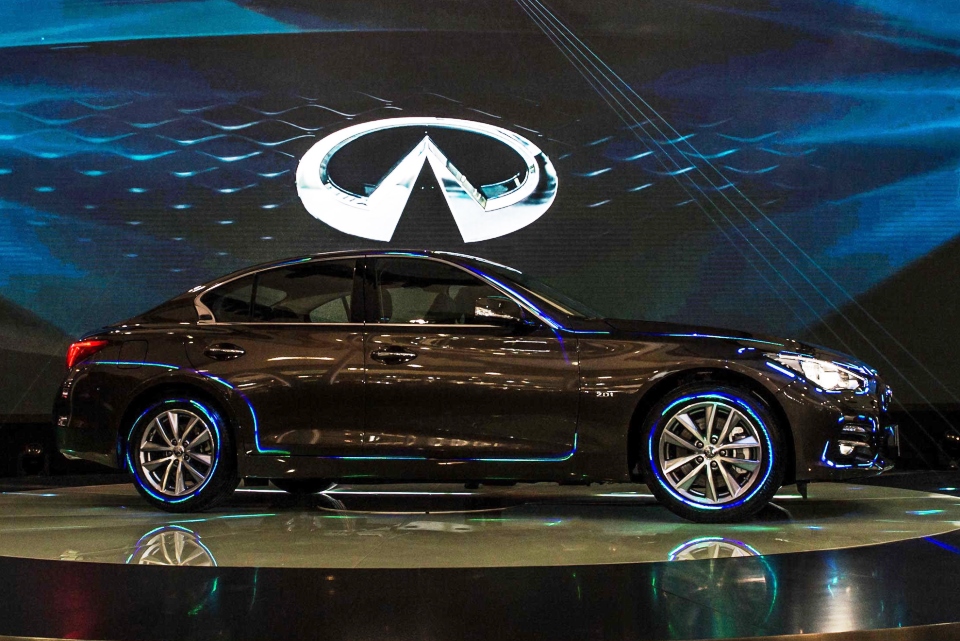 Sourced through a collaboration with Daimler AG, the four-cylinder engine will complement existing high-capacity 3.5- and 3.7-litre V6 powertrains developed in-house by Infiniti and give the Q50 an engine that better fits the current downsizing trend. The partnership with Daimler also additionally yielded a 2.1-litre turbodiesel aimed primarily for European consumption.
One of the newest engine's in Daimler's stable, the Q50's 1,991cc engine is the same one that currently powers the facelifted W212 Mercedes-Benz E-Class E 200 and E 250 variants. The engine's mapping has nevertheless been modified by the Infiniti engineering teams to ensure engine response is in line with Infiniti's brand characteristics.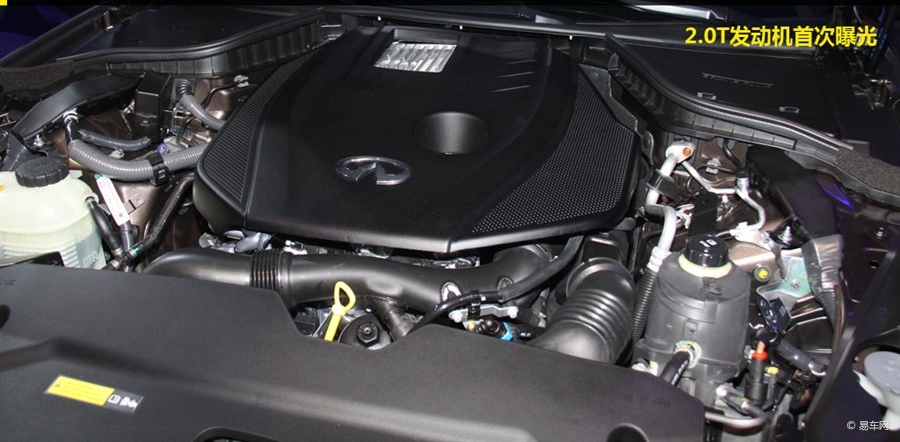 Infiniti's numbers show an engine setup to seem to prioritize on the horses rather than mid-range torque compared to its Mercedes counterparts. Compared to outputs of 181hp/300Nm and 208hp/350Nm used in the E 200 and E 250 respectively, the Q50 pushes out 211hp @ 5,500rpm and 320Nm @ 1,250 – 3,500rpm.
In the Infiniti setup, peak power is delivered at the same point (5,500rpm) as the Mercedes engines, but the maximum torque plateau is spread over a slightly narrower window. The Mercedes engines, in both states of tune, spread their peak torque from 1,200 to 4,000rpm. It is possible that the Q50's marginally reduced torque output is to give room for the naturally-aspirated 3.5 hybrid and 3.7 petrol mills that produce 350Nm and 365Nm respectively.
KON
Pictures: Official Infiniti release.