Power outage mars first Sunday of KLIMS13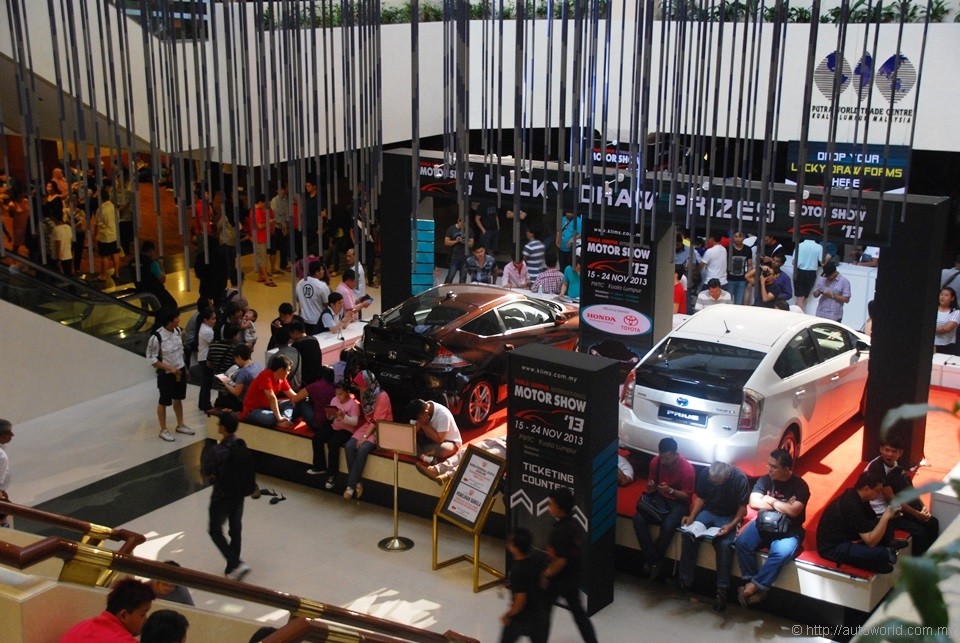 Scores of enthusiasts who made the effort to wake up early yesterday on a Sunday morning to visit the Kuala Lumpur International Motor Show 2013 were left stranded outside the exhibition halls as a power black out enveloped the Putra World Trade Centre (PWTC) since the wee hours of the morning.
According to a statement released by PWTC management, the electrical outage was due to an internal technical fault and impacted Halls 2, 3, and 4, and the ticketing areas. The specific nature of the 'internal technical fault' was not disclosed in the statement. Power was eventually restored at approximately 1:00pm, and the exhibition opened its doors an hour later.
The Autoworld crew made its way to PWTC yesterday morning at approximately 10:00am, and we noticed that the automated parking boom gates were being manually operated as we drove in and as we made our way towards our booth in Hall 3, we saw that the ticketing area was blacked out with an understandably restless but still civilized crowd.
Inside the show area, we observed Halls 1, 3, 4, and Dewan Merdeka having electricity supply, but Hall 2 (where Volkswagen and Toyota are) was sealed off even to exhibitors. Dewan Merdeka (Ford and Hyundai) was briefly powered down voluntarily as a precaution. We were informed that areas in the building that had electricity supply were operating on generator power.
A number of visitors left the show premises without even going in, but an impressive number patiently waited for the show to open whilst others walked away to return later. One gentleman we spoke to had traveled all the way from Terengganu the night before and was rushing to finish the show before heading home yesterday night.
KLIMS13 resumes its usual hours today, opening from 11:00am to 10:00pm on weekdays and 10:00am to 10:00pm on Saturday and Sunday. Come find us at the Autoworld booth in Hall 3 booth number 3E10. We have free road tax stickers to give away, and if you have not voted for our Autoworld Car of the Year Awards 2013, you can do so at our booth with assistance from our colleagues.