Hyundai to launch Tucson facelift and all-new i40 at KLIMS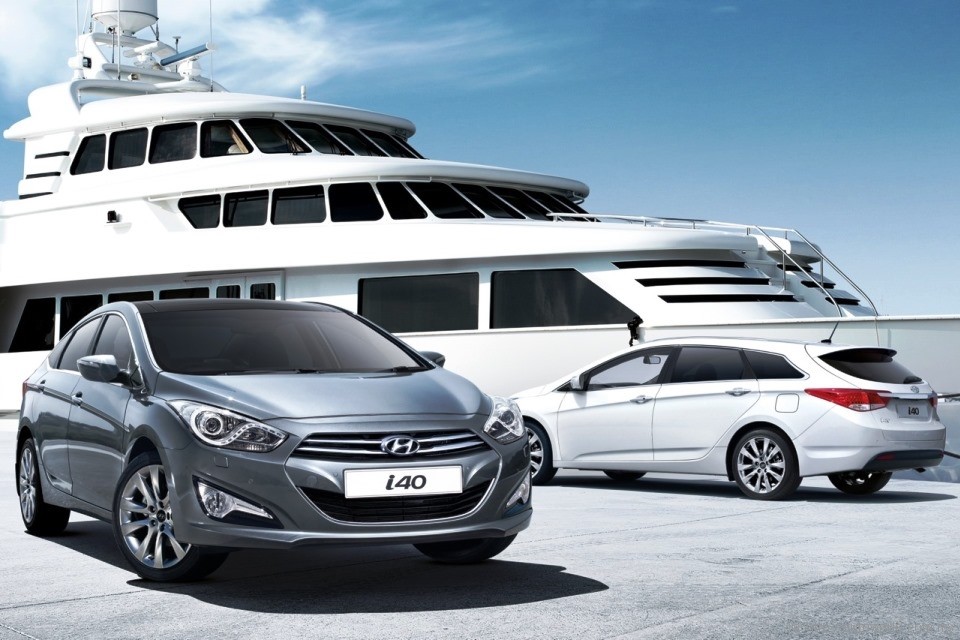 Hyundai will be launching two new models and opening bookings for a third at the upcoming Kuala Lumpur International Motor Show 2013 (KLIMS13), which kicks off later this week from 15 to 24 November at the Putra World Trade Centre (PWTC).
Leading the way is the i40, which will be launched in both its Sedan and Tourer body styles. Designed for European tastes, the i40 is D-segment vehicle which is slightly smaller in size to the Sonata YF and will be powered by a new 2.0-litre direct injection engine. Currently, it is not clear whether the i40 is being launched to complement or replace the Sonata.
The other Hyundai launch at KLIMS13 will be the facelifted Tucson which, according to the company, has been upgraded with a new engine and enhanced features. The pre-facelift Tucson LM launched in 2010 and updated in 2012 is powered by engines from the Theta-II family displacing 2.0 and 2.4 litres.
Scheduled for launch in 2014 but going on display at the show will be the all-new second-generation i30, which has been in the global market for quite sometime now, having debuted at the 2011 Frankfurt Motor Show. The Malaysian version will be powered by a 1.8-litre Nu MPI engine mated to a 6-speed automatic transmission. Bookings for the new i30 will be accepted at the motor show.
Also on display will be the Veloster Turbo, which is powered by a 1.6-litre twin-scroll turbocharged direct injection engine producing 201hp and 264hp as opposed to the modest 130hp and 158Nm available to the naturally aspirated model currently on sale in Malaysia. Compared to the garden variety model, the Veloster Turbo receives a bigger, bolder hexagonal grille and upsized 18 inch alloy wheels.
For concept cars, Hyundai is offering the i-oniq four-seater hatchback, an extended range hybrid concept vehicle which debuted at the 2012 Geneva Motor Show. It is powered by an 80kW with a top speed of 145kph. Supported by a 1.0-litre 3-cylinder range extender petrol, the i-oniq has a cruising range of 700km whilst producing a mere 45 g/km of carbon dioxide.
Visitors seeking Hyundai's booth can find it at the PWTC's Dewan Merdeka open from 10am to 10pm (weekends) and 11am to 10pm (weekdays) with ongoing fun-filled activities throughout KLIMS 13.
Pictures: Official Hyundai release.
Editor's Note: Autoworld will be having its own little corner at KLIMS13 as well. Come visit us for a chit-chat at booth 3E10 in Hall 3!