'Korean CarE Service Plan' by Korean Car Mates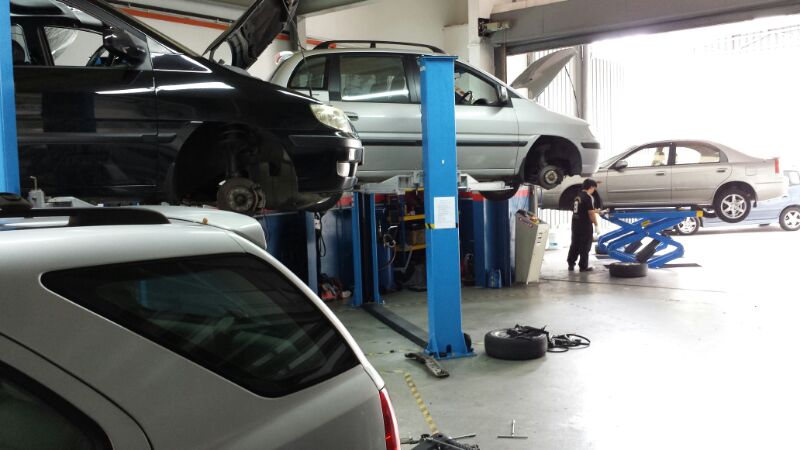 Dedicated specialist of Korean vehicles, Korean Car Mates (KCM), has rolled out an industry-first service/maintenance programme offering a detailed 2-year / 40,000km servicing schedule for various Hyundai and Kia models.
It is a sequel to the workshop's long-running 'KCM Membership Programme', where patrons enjoy a host of offers and discounts on parts and maintenance services at their workshop.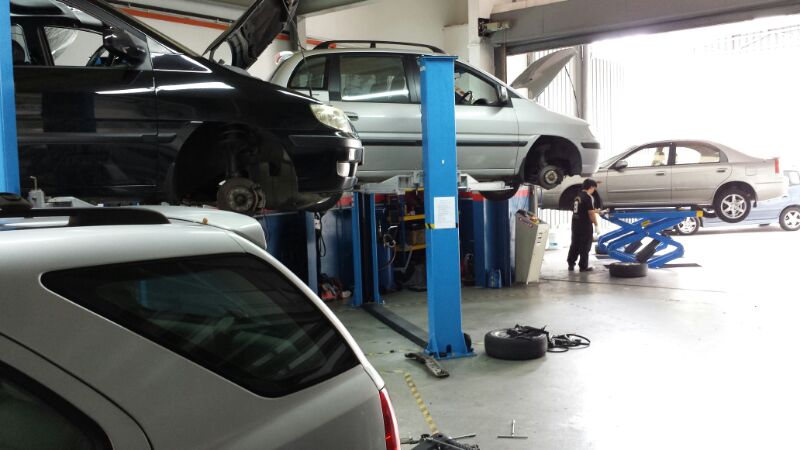 Known as the Korean CarE Service Plan, the programme is available for the following Hyundai / Kia models:
– Hyundai Sonata YF
– Hyundai Sonata NF
– Hyundai Elantra MD
– Hyundai Tucson ix35
– Hyundai i10
– Hyundai Avante x20
– Hyundai Tucson 05
– Kia Optima K5
– Kia Optima MG
– Kia Cerato K3
– Kia Forte
– Kia Sportage SL
– Kia Sportage 05
– Kia Rondo
Through the programme, maintenance parts such as oil filters, air filter, fully synthetics lubricants, spark plugs, brakes fluid, radiator coolant, cabin filter, windscreen washer fluid, drain plug washer, among others, are inspected and replaced as required under the car's manufacturer maintenance schedule.
"We want Hyundai and Kia vehicles owner to enjoy lower maintenance fees and great quality also best service, we want Korean Car Mates to be known as a brand that stands for delivering value for money and service excellence for all Korean model vehicles," said Deric Teh, Founder of KCM.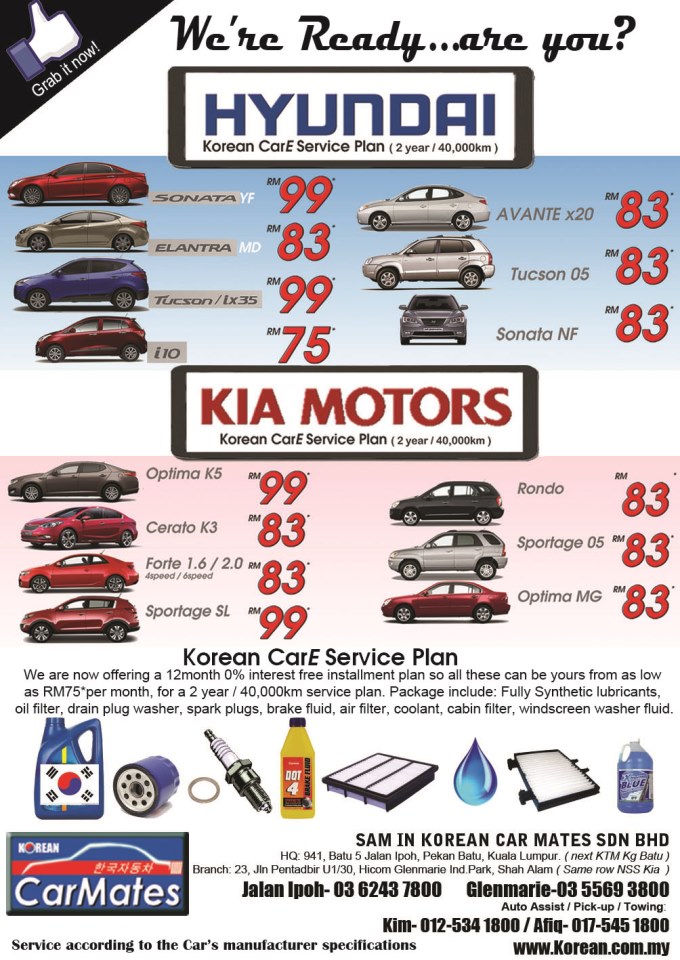 KCM recently upgraded both its Jalan Ipoh and Glenmarie workshops to incorporate the latest pneumatic equipment and workshop facilities in order to be able to complete maintenance services in less than 30 minutes.
"We also aim to ensure that our service outlets are accessible and available with the assurance of Quality Parts, Professional Consultation and advice from auto experts who have been trained to Korean Car Mates highest standards of providing workmanship of the highest quality," Teh added.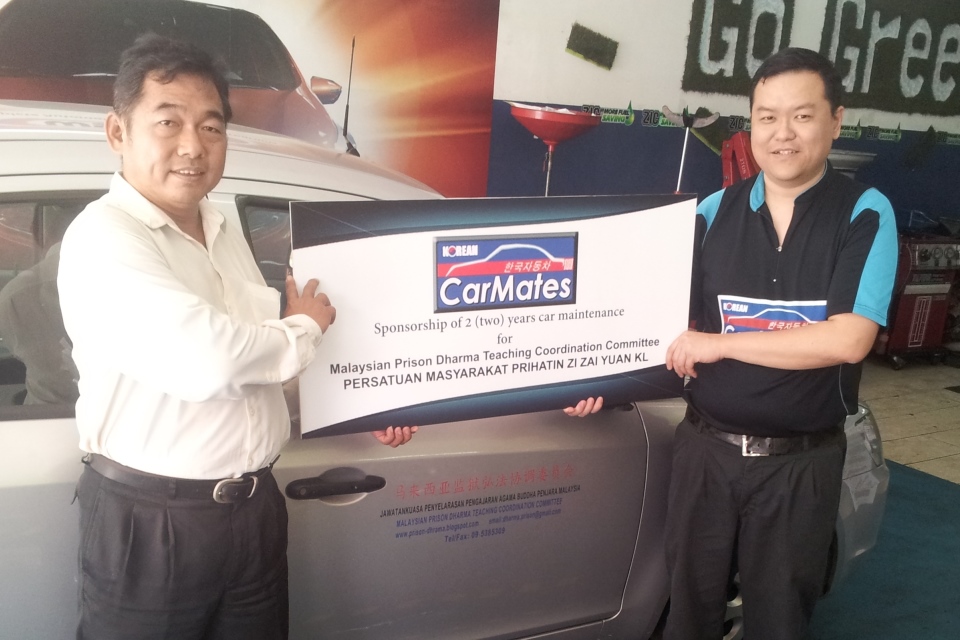 As part of its CSR program, KCM is sponsoring 2 years of free car maintenance to the official cars of the NGO Malaysian Prison Dharma Teaching Coordination Committee.
Participation in the Korean CarE Service Plan is priced from RM1.23 per day, adding up to RM75 per month pay able on a 12-month interest-free installment basis for selected credit cards. The programme provides four scheduled services at 6-month / 10,000km intervals, potentially saving owners up to 60% in servicing costs, with up 20% discounts on parts purchases.
Korean Car Mates HQ is located at 941, Batu 5 Jalan Ipoh, Pekan Batu near Plaza Sg.Mas. For details, call 03-6243 7800, 03-6259 6778 or help line 012-534 1800.
Its Subang or Shah Alam outlet is at 23, Jalan Pentadbir U1/30, Hicom Glenmarie Industrial Park, Shah Alam same row with Top Speed and NSS Kia. For details, call 03-5569 3800, 03-5569 8100 or help line 017-545 1800.
Pictures: Official KCM release.