hitz.fm birthday bash mark 2013 Ford Fiesta arrival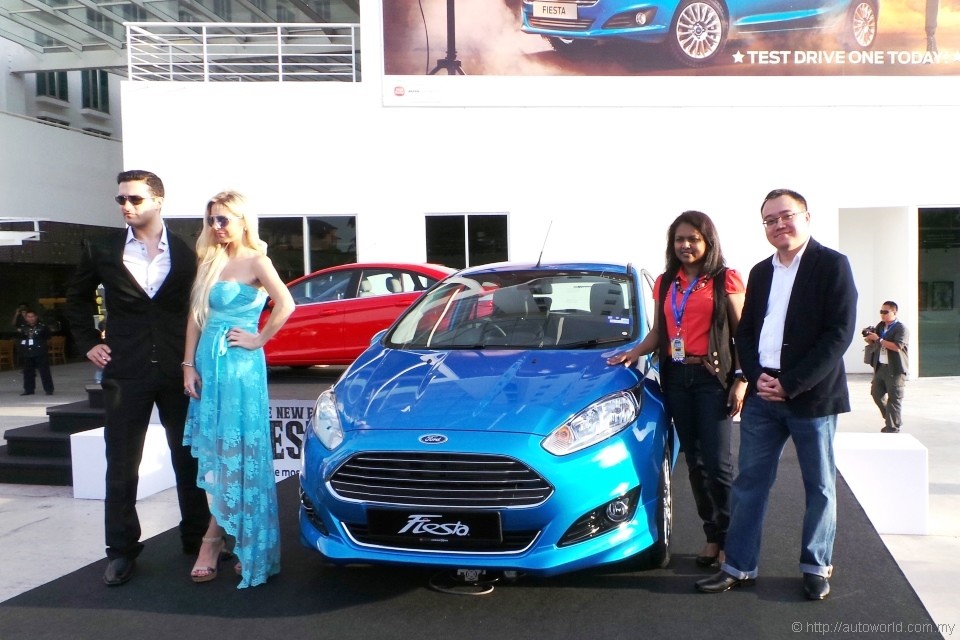 The past two months have seen the people behind Ford in Malaysia tirelessly drumming up interest in the newly-facelifted Ford Fiesta, which renews the Blue Oval's assault in the highly-competitive sub-RM90k B-segment currently dominated by Japanese marques.
Seeking to position the Fiesta as a fun and vibrant alternative, Ford has once embarked on a lengthy pre-launch campaign with extensive social media exposure ultimately culminating in a massive launch party at the hitz.fm Birthday Invasion Live concert held at the Taylors University Lakeside campus last Saturday.
Entrance to the party was open to public, as guests were treated to the live performance of international singer-songwriter and YouTube sensation Chester See, along with additional sets by Malaysia's top music acts, including Estranged, James Baum, They Will Kill Us All, K-Town Clan, Da Vagabonds, Joe Flizzow, Mizz Nina and Pop Shuvit & Project EAR.
"Ford partnered with hitz.fm, Malaysia's Number 1 English radio station, as a representation of the Fiesta lifestyle, connecting with the vehicle's target market through their love of music, friends, adventure and events like this one," said David Westerman, regional manager, Ford Export & Growth Operations, Asia Pacific.
Leading up to the launch, Ford launched the social media-based 'Join the All-New Fiesta Movement' campaign that sought to highlight four aspects of the Fiesta's appeal, with each aspect represented by a celebrity personality – lifestyle blogger Chuckei Baby Jane for style, smashpOp's Jason Goh for smart technologies, FourFourTwo presenter Fay Hokulani for adventure, and Driven's Harvinder Singh (more fondly known as the Turban Legend in our fraternity) to connect with motoring enthusiasts.
Each of these personalities, who played roles as 'Fiesta Agents' were assigned an 'Agent-in-Training' who were selected based on their submissions of photos and videos to impress the respective agents. These four 'Agents-in-Training', selected from a pool of 200 submissions, received VIP passes to the recent Linkin Park concert in August and the launch party on Saturday.
They also played starring roles in the new Fiesta's print and online A&P campaign, and they will be among the first Malaysians to take home the new Fiesta for a drive. They will be seen again as VIP guests of Ford at the KL International Motor Show in November. The four 'Agents-in-Training' are Ng Lay Wee (Fashionista), Mohd Afiq Ashraf (Tech Geek), Chai Jin Chern & Jacob Hii (Action Addict), and Adora Chloe George (Car Freak).
The new Ford Fiesta is now available for booking in Ford showrooms across Malaysia with an introductory price of RM86,988 for both the Sport and Titanium variants. Read our pre-launch test drive report for additional technical details of the new 2013 Ford Fiesta.
Pictures: Official Ford release.