Hino sets up manufacturing plant in Malaysia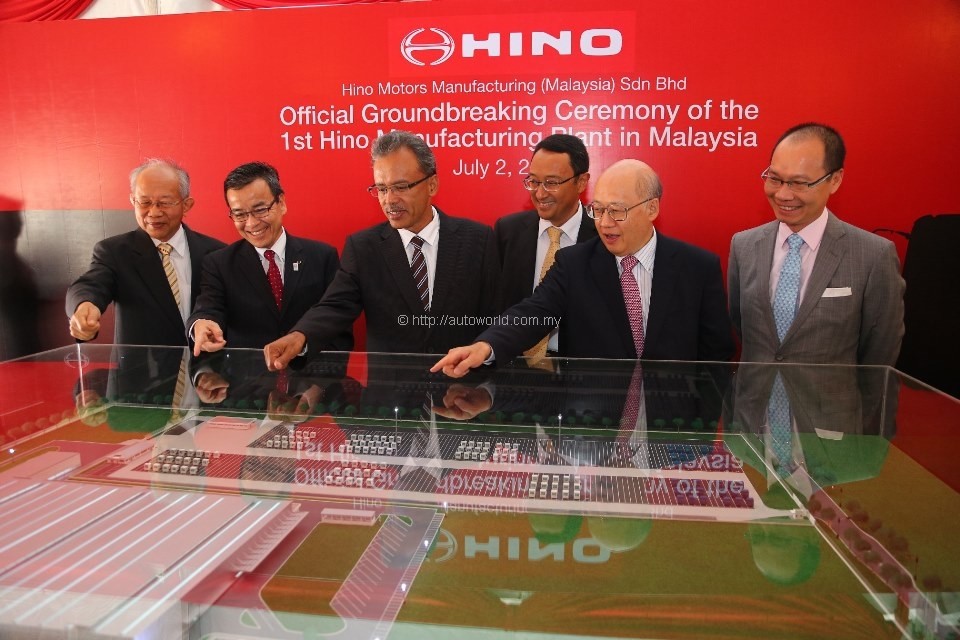 Hino Motors Ltd has began construction of a new RM140 million manufacturing facility on a 170,000m2 site in Sendayan TechValley. The new plant will be operated by Hino Motors Manufacturing (Malaysia) Sdn Bhd, which is a 58:42 joint venture between Hino Motors and its long-time Malaysian partner MBM Resources Bhd (MBM here NOT referring to Mercedes-Benz Malaysia).
Completion of the plant is expected to happen by the fourth quarter of this year, and production is schedule to commence by March 2014. The plant will be manufacture Hino's full range of products ranging from light, medium to heavy duty commercial vehicles for the Malaysian market. With an annual production capacity of 10,000 units, it will be Hino's third largest plant in Southeast Asia after Thailand and Indonesia.
"Malaysia is a very important market for HINO. Excluding Japan, it is now the third largest in the world after Indonesia and Thailand. This manufacturing plant is a strategic investment that will equip Hino with sufficient supply, and the readiness and flexibility to meet the growing demand in this country," he said.
According to Hino Motors Manufacturing (Malaysia) Sdn Bhd managing director, Mr Ikuo Shibano, Sendayan was chosen as the site due to favourable geological factors, proximity to KLIA and nearby sea ports, and strong support from the Negeri Sembilan State Government. Once operational, the Hino plant will become the state's first automotive plant.
"The Sendayan plant certainly reflects the importance of the Malaysian market as the third pillar of Hino's operations in Southeast Asia. It will create about 300 jobs and feature world-class manufacturing processes with a special emphasis on safety," Shibano said.
Hino's presence in Malaysia dates back 36 years, and its vehicles for the Malaysian market are currently assembled by Assembly Services Sdn Bhd (ASSB). Once the Sendayan plant begins operation, it will signal the end of Hino's partnership with ASSB that dates back to 1984. ASSB is also the appointed local assembler of Toyota passenger vehicles.
Pictures: Official Hino release.