Month-long contest to name Proton's next model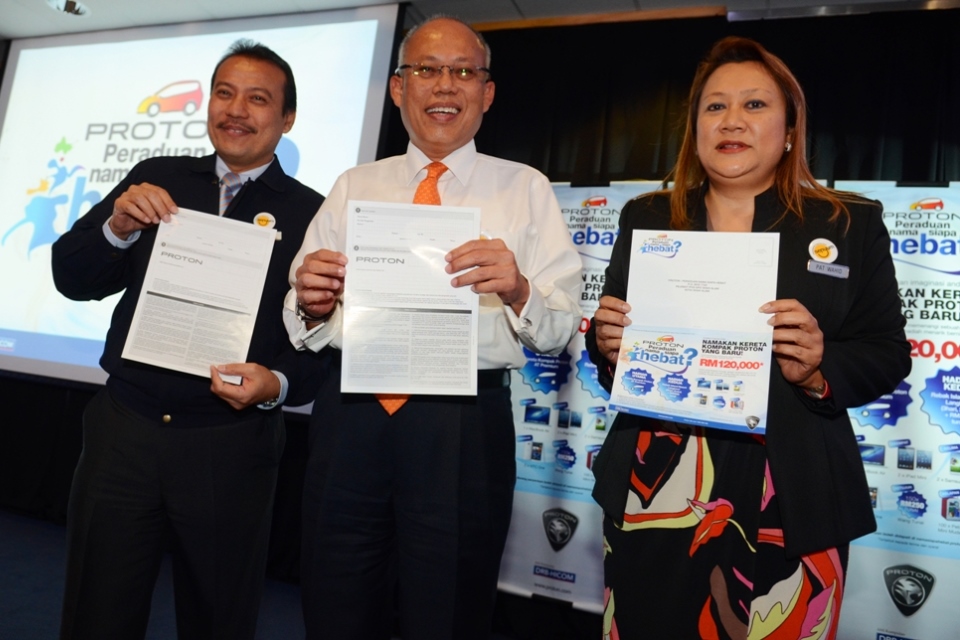 Proton is working on an all-new compact model, which according to speculation, presumably replaces the long-discontinued Savvy model. What we know, however, is that the Savvy name will not be retained, as Proton has launched the 'Nama Siapa Hebat' contest open to all Malaysians to name the upcoming model scheduled for launch in the first half of 2014.
The contest runs till 25 July 2013 with the Grand Prize winner set to receive a unit of the new model kitted in its Premium trim. Other attractive prizes also include holiday packages, cash prizes and electrical gadgets worth more than RM120,000.
Participation is open to all Malaysians aged 12 and above with no restrictions on the number of entries from one person. All names must be in Bahasa Malaysia consisting of no more than six characters, and cannot be a name from the animal kingdom (which means the Iswara name will definitely not be used). Usage of numbers are permitted, but the name cannot be entirely numeric, so it won't be the Proton 1200 or Proton 1500 either. All entries must be supported with a rationale for the name.
Entries can be submitted via mail, using forms distributed at Proton Service Centres nationwide, or online via the namasiapahebat.proton.com website.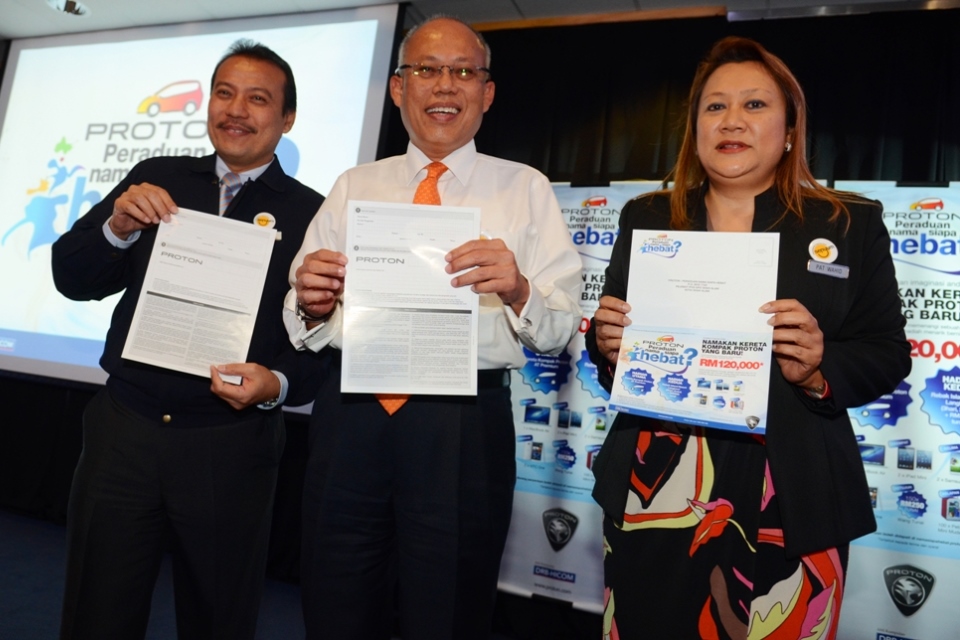 KON
Picture: Official Proton release.