Volkswagen Passat TDI sets world fuel economy record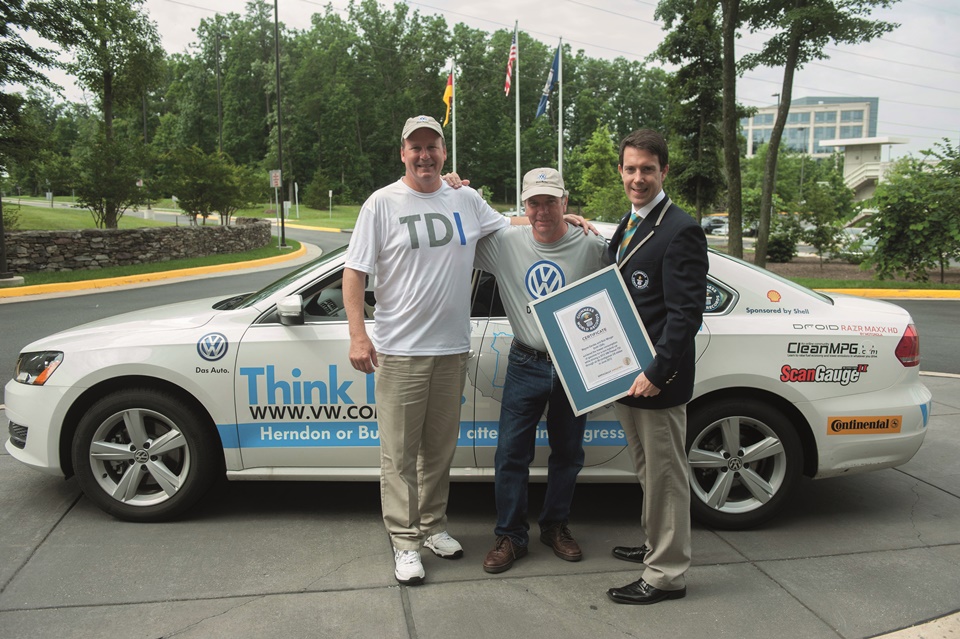 The world record for fuel efficiency has been re-written by a two-man team achieving a new figure of 3.02 l/100km in a diesel-powered Volkswagen Passat, beating the previous record of 3.46 l/100km.
Achieving the feat was a two-man team consisting of blogger Wayne Gerdes and engineer Bob Winger, who covered 13,071km within a time frame of 16 days. The record drive was witnessed by officials of the Guinness World Record Organization.
"We felt we had a good chance of beating the existing record with a series production Passat TDI, but to smash it by averaging 77.99 mpg is really impressive and a testament to the potential of Volkswagen's TDI vehicles. It shows how much the fuel consumption depends on the driver," Gerdes said.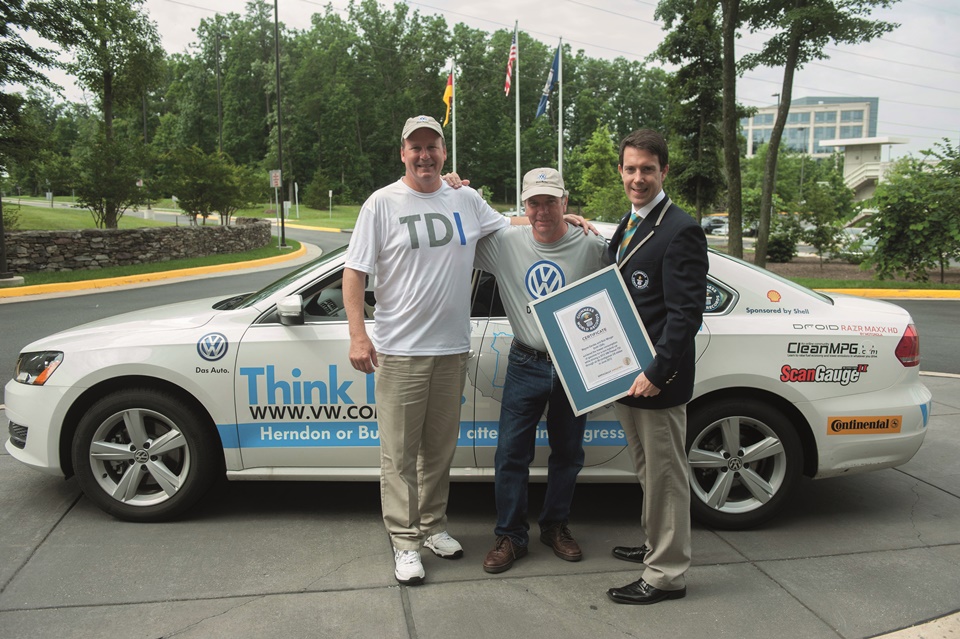 Built at Volkswagen's Chattanooga plant in Tenessee, the Volkswagen Passat TDI used for the challenge was a North America-spec unit and has a rated fuel efficiency of 5.5 l/100km in the American EPA test cycle. It is a different model from the more upmarket European Passat that is currently sold in Malaysia.
This feat is testament to the fuel economy potential of diesel engines and also Volkswagen's prowess in this area. It's just too bad we won't be enjoying the benefits of these advanced powertrains for as long as we continue selling Euro II fuel in our market.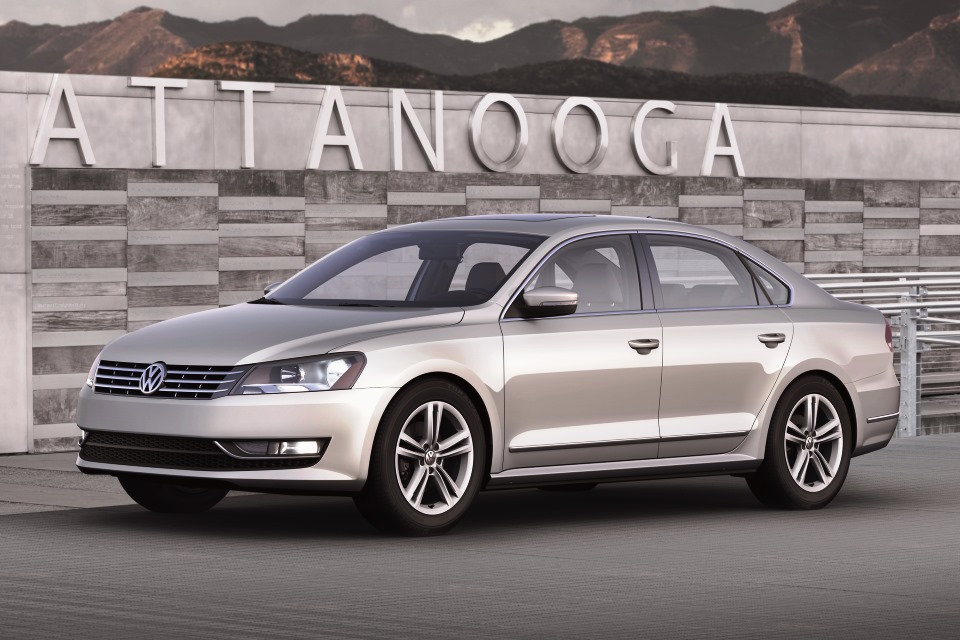 KON
Pictures: Official Volkswagen release.