Exhibitors gear up for KLIMS 2013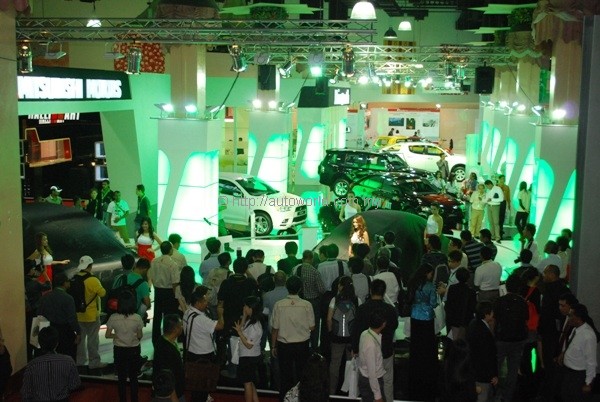 The Kuala Lumpur International Motor Show 2013 is set to be the biggest ever in the show's history, according to a recent statement released by its organizers, the Malaysian Automotive Association (MAA). Almost three years would have lapsed since the previous edition of the show was held in 2010 when the ticket counters open at the Putra World Trade Centre (PWTC) this coming 15-24 November.
Thus far, MAA has already secured floor space bookings from over 150 exhibitors and it anticipates to draw in a crowd of 330,000 visitors. Automotive marques that have confirmed participation include Chevrolet, Ford, Hyundai, Infiniti, Lexus, Nissan, Peugeot, Proton, Toyota and Subaru.
Ford has confirmed plans to unveil a new model in addition to showing off its full line-up of 'One Ford' vehicles at the exhibition. Meanwhile, Nissan has announced the theme of its booth, The Innovation that Excites, with the underlying message that innovation is the catalyst to deliver fun and enjoyable driving experiences with Nissan vehicles. Unsurprisingly, Nissan will also be putting heavy emphasis on zero-emissions motoring, which is being spearheaded by the Leaf EV scheduled for launch soon.
Enthusiasts can follow the build-up and development of KLIMS 13 more closely through the exhibition's official social media channels, namely Facebook (www.facebook.com/klims13), Twitter (www.twitter.com/klims13) and Pinterest (www.pinterest.com/klims13). Watch out for various contests and promotions that will come in due course.