Home
Motorsports
Four Malaysians win Lamborghini driving experience in Italy
Four Malaysians win Lamborghini driving experience in Italy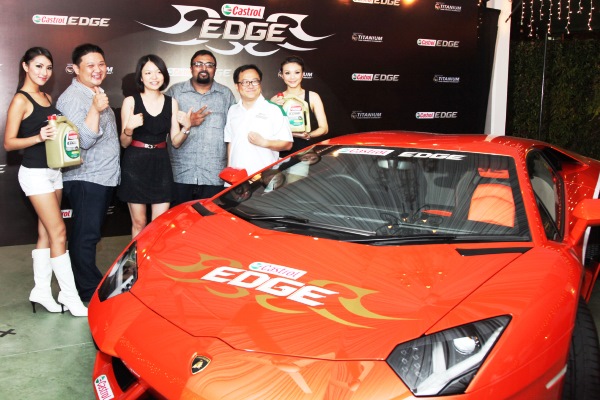 Four lucky Malaysians will be flying to Italy to experience the thrills of driving not one but two Lamborghinis around the famous Imola Circuit, having been selected as the grand prize winners of the Castrol Edge 'The Drive of Your Life' campaign.
Raja Ram Martham Muthu, Fong Chieu Yen, Lim Kwee Choy and Sit Chee Keong will have the chance to drive the Gallardo and Aventador around Imola, in addition to being given a taxi ride in a Lamborghini Blancpain Super Trofeo racing car. They will also be visiting the Lamborghini factory and production line, the official Lamborghini museum and the Carbon Fibre Facility.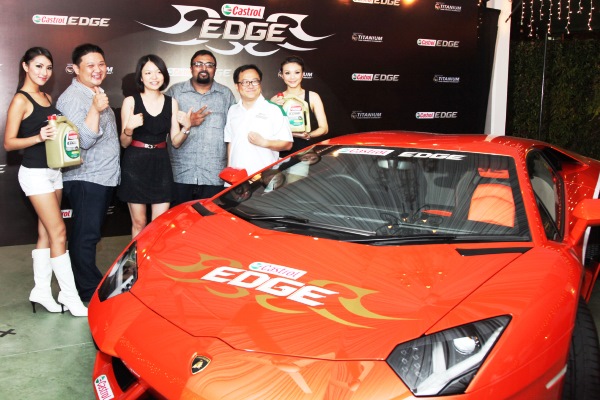 Raja Ram said he is incredibly excited about his trip to Sant'agata Bolognese, the luxury super sports car's home town. "I was so surprised when Castrol called and told me that I had won the trip to Italy. Thanks to Castrol Edge for realizing my aspiration of driving my dream car. Now I can even brag that I get to drive both the Lamborghini Aventador and Gallardo in Italy! I can't wait to experience the power of Lamborghini on the Imola track."
Mark Ng, Castrol Marketing Director of Malaysia, Singapore and Philippines said, "Castrol is constantly seeking new and innovative ways to reward our customers. This opportunity was made possible through Castrol Edge's sponsorship of the Lamborghini Blancpain Super Trofeo racing series. Our association with Lamborghini also means that all Lamborghinis leave the factory using Castrol Edge engine oils."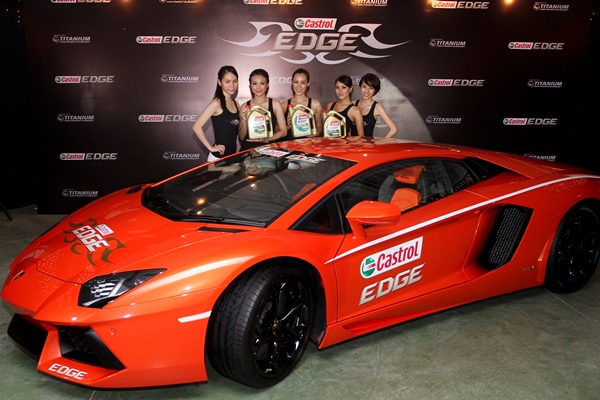 The Castrol Edge "The Drive of Your Life" campaign ran from 1 December 2012 to 15 March 2013 was open to both Malaysians with valid driving licences and Castrol workshops partners. Local motorists could be in the running by just servicing their cars using Castrol Edge at any Castrol Auto Service workshop.
Apart from the grand prize of the Lamborghini Blancpain Super Trofeo Driving Experience, other cool prizes included weekly prizes of Apple iPhone 5 16GB, Apple iPad mini 16GB, Samsung Galaxy Note 2, exclusive Lamborghini merchandise and Castrol Edge oils.
Pictures: Official Castrol release.