ASEAN NCAP set to commence Phase 2 testing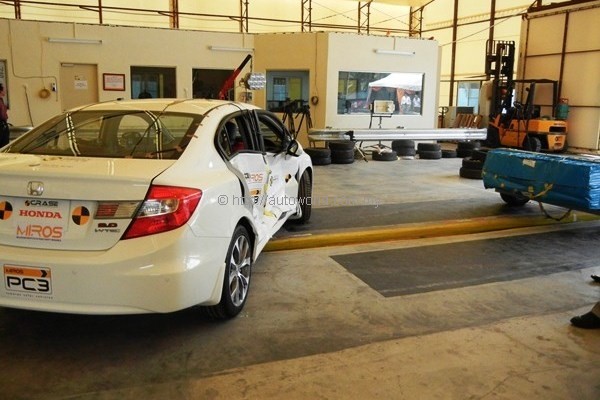 The ASEAN New Car Assessment Programme (ASEAN NCAP) has commenced Phase 2 of its crash tests, scheduled to finish by July 2013. As announced during the ASEAN NCAP Open Day in earlier this year January, the second phase of testing will feature a larger pool of vehicles will including MPVs and SUVs.
ASEAN NCAP's Technical Committee (TC) Chairman, Mr. Khairil Anwar Abu Kassim said, "In this second phase we will have MPVs or SUVs, but still we will include passenger cars. We are aiming at different vehicle segment and as well different manufacturers (not involved in the first phase) that produce cars for the region."
Khairil also announced that the Japanese Automobile Research Institute (JARI)as the programme's new official test lab outside the ASEAN region. Situated in Tsukuba, Tokyo, the lab will be used to conduct tests for Japan CBU models targeted for export to the ASEAN region. Tests conducted by JARI will be witnessed by representatives from ASEAN NCAP and the MIROS PC3 crash lab for data verification.
"This is the continuity of collaboration between JARI and MIROS, since the day we started to build our team and facilities several years back and our people will also take this opportunity as learning and sharing platform. JARI was established more than 40 years ago and their people are unquestionably very experienced," said Khairil Anwar.