Ford EcoSport and Fiesta 1.0 EcoBoost debut in Bangkok Motor Show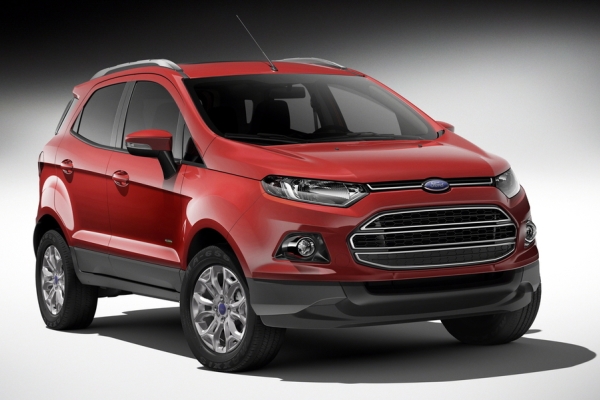 Ford is giving its B-segment products the limelight at the ongoing Bangkok Motor Show with all-new Ford EcoSport compact SUV making its ASEAN debut alongside the facelifted Ford Fiesta, which now gets the award-winning 1.0-litre 3-cylinder EcoBoost engine.
The EcoSport takes centre stage, and Ford has confirmed that ASEAN production of the model will be based in the company's new $450 million Ford Thailand Manufacturing facility in Rayong. It is the second model to roll-out from the FTM plant after the Focus last year.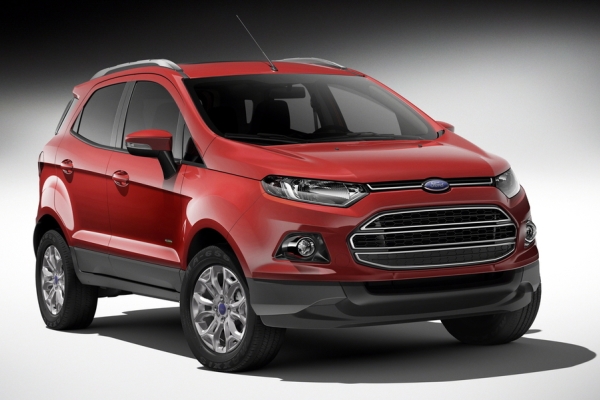 Based on the Fiesta's platform, the EcoSport was revealed with a 1.5-litre Ti-VCT engine as the sole powertrain option, although it was not disclosed if more engines will be added to the menu in the future.
On par with its upcoming generation of cars, the EcoSport is equipped with highly-advanced on-board entertainment functions, featuring the award-winning Ford SYNC voice-activated in-car connectivity system.
Also making its first ASEAN appearance at Bangkok is the Fiesta facelift, which is debuting in this region together with its all-new 1.0-litre EcoBoost engine that has already made international headlines by being crowned International Engine of the Year 2012. Over the course of this engine's development, Ford registered a grand total of 125 patents.
Three-cylinder engines are inherently imbalanced and typical solutions to counteract the violent vibrations that will inevitably result involve the usage of counter-rotating balancer shaft to cancel out vibrations. In an effort to reduce overall weight and complexity, Ford engineers deliberately unbalanced the engine's pulley and flywheel in a precisely-calculated manner that the overall imbalances of the various components cancel each other out.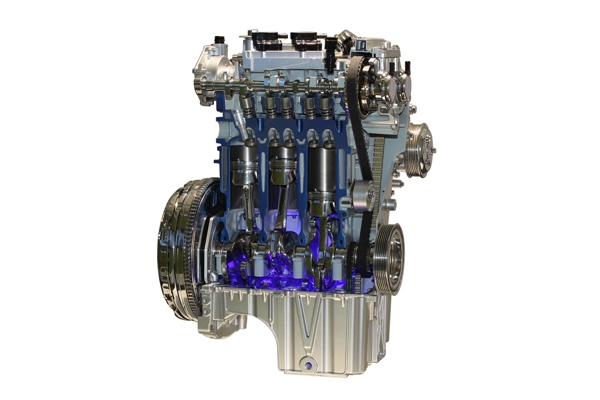 It was not clearly stated if the new 1.0-litre triple will replace the naturally-aspirated 1.6 currently in use, but it would be a logical decision to do so as the new engine is claimed to be 20% more economical whilst producing better outputs. From 122hp and 152Nm in the 1.6, the new EcoBoost engine makes 118hp and 170Nm, the latter spread from 1,400 to 4,500rpm.
Ford first used the 1.0-litre EcoBoost in the Focus, in which it is able to do 0-100kph in 11.3 seconds and reach a top speed of 193kph. It is a highly compact engine, and Ford says you can even stow it in the overhead luggage compartments in a flight. We'd like to see which airline would let us hand carry a whole engine into the plane.
KON
Pictures: Official Ford release.