Lamborghini tour up for grabs in Castrol contest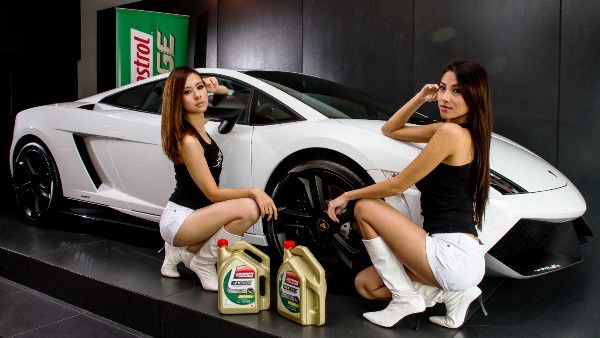 Unless you are super-rich, opportunities to drive a Lamborghini are hard to come by, even for those of us in the business of testing cars. Yet, two lucky Malaysians will soon find themselves behind the wheel of a raging bull through the Castrol Edge 'Drive of Your Life' campaign.
Running from 1 Dec 2012 to 9 February 2013, the Castrol Edge 'Drive of Your Life' contest is open to all Malaysian motorists with a valid driving license. Participation in the contest is enabled by servicing of one's car using Castrol Edge engine oil at any Castrol Auto Service workshop.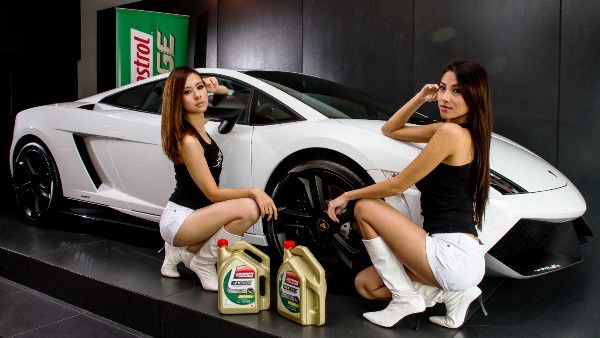 The contest will offer a number of weekly prizes that include gadgets such as the Apple iPhone 5 16GB, Apple iPad mini 16GB, Samsung Galaxy Note 2, exclusive premium Lamborghini merchandise and Castrol EDGE 5W-40 4L oils.
For the two grand prizes, the lucky winners will get a once in a lifetime experience driving a Lamborghini vehicle in a secret testing location. This contest celebrates Castrol's sponsorship of the Lamborghini Blancpain Super Trofeo series, and it is the culmination of a working relationship between the two companies that sees all Lamborghini vehicles leaving the factory lubricated by Castrol Edge engine oil.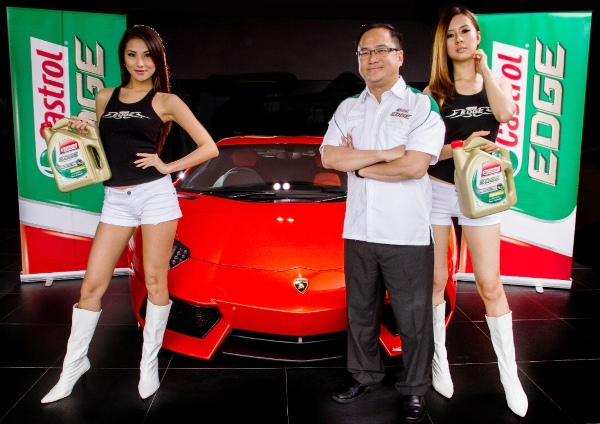 Mark Ng, Marketing Director of Malaysia, Singapore & Philippines, said "The Castrol Edge 'Drive of Your Life' campaign provides Malaysian motorists an opportunity to win an experience of a lifetime in Italy for the very exclusive Lamborghini Super Trofeo Experience. Not many can claim that they have a chance to drive a Lamborghini, the ultimate super sports car, let alone driving it in its home country, Italy."
Ng added, "As the technical sponsor of the Lamborghini Super Trofeo, this association fits very powerfully with Castrol Edge because Lamborghini super sports cars are about performance and technology. Today's modern engines operate under higher pressures than ever before and every drive is a test of your engine oil's strength. This means engines operate under immense pressure and needs an oil that is able to withstand pressures of up to 10,000 kg per square cm; equivalent to the pressure exerted by two elephants standing on top of a stiletto! That is why Castrol Edge has been tested to perfection for maximum strength to keep your car consistently performing at its peak."
KON
Pictures: Official Castrol release.