Fun side of the Toyota customer experience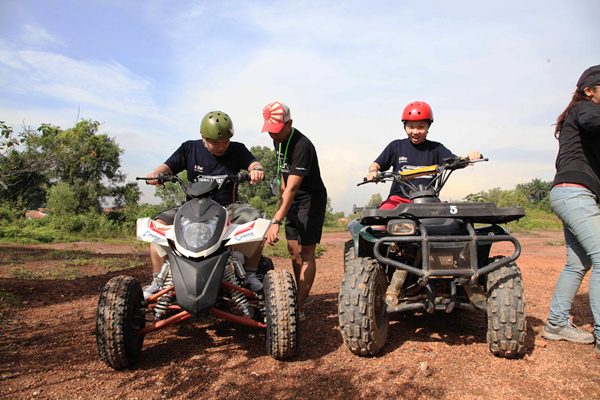 The automotive business this day and age is no longer about just selling cars and tallying sales figures at the end of the month. Consumers have become an increasingly fussy lot, and the demand is now for a wholesome ownership experience. After sales service and engagement is essential aspect in customer retention these days, and a positive experience help to ensure future sales from the same customer.
This meticulous attention to the customer ownership experience is a key element in Toyota's lengthy track record of success not just in Malaysia, but in most parts of the world. It is the reason why so many people purchase one Toyota car after another, upgrading from Vios to Corolla to Camry. In addition to good service levels in the service centres, Toyota customers in Malaysia are also treated to a raft of recreational activities organized by UMW Toyota Motor through its Tribe Toyota and Toyota Merit Customer programmes.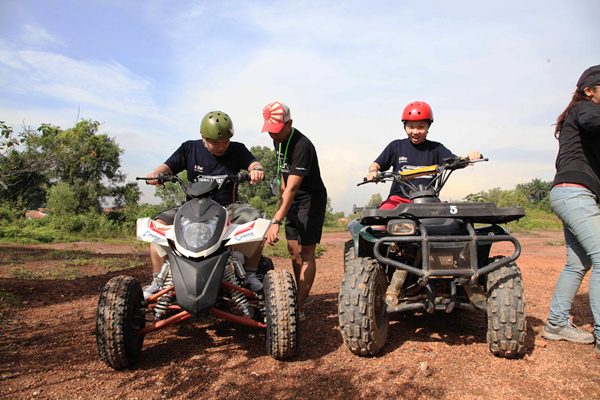 Launched in 2005, Toyota Merit is an exclusive programme for loyal Toyota customers. Membership is by-invitation only, and to qualify, a customer needs to earn 4,000 Toyota Merit points which they can accumulate with each purchase of a new Toyota or when they service their vehicles at an authorized Toyota service centre. Benefits of the programme include service discounts, invitations to exclusive events, complimentary yearly membership renewal to Toyota 24SEVEN Road Assist, just to name a few.
Speaking about the benefits that Toyota Merit offers its members, Datuk Ismet Suki President of UMW Toyota Motor said, "Early October this year, we reserved the entire GSC Gold Class hall at Pavilion, Kuala Lumpur, one of the most luxurious cinemas in town; over a weekend to screen the action flick, Taken 2, especially for Toyota Merit members. Over 300 Toyota Merit members and their guests had the privilege of attending the event in true VIP fashion at the Merit Movie Day event."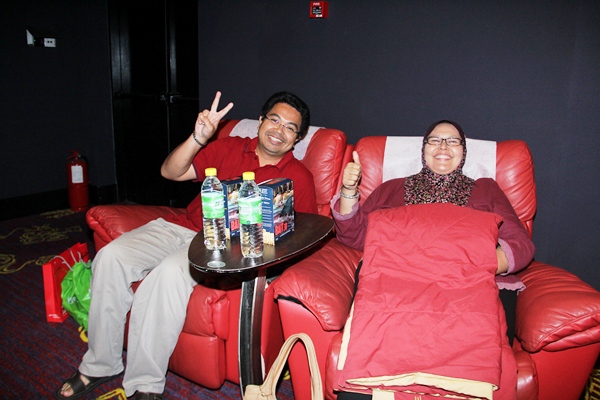 Tribe Toyota, meanwhile, is a legacy of the old 'Funser' club formed by a community of Toyota Unser owners that became recognized as an official club by UMW Toyota in 2003. Tribe Toyota itself came to being in 2005, and membership was extended to all owners of the Toyota MPV, SUV and 4WD vehicles sold by UMW Toyota Motor. In 2010, membership of the community was open to owners of all Toyota passenger cars sold by UMW Toyota Motor.
Tribe Toyota features a number of events and programs aimed at educating the owners on the importance of greener living, as well as on how to improve safety behind the wheels. Some of the flagship events include the all-popular Amazing Trails of the Thrill Seekers events where this year, participants get to complete four challenging activities at four locations to win up to RM 6,000 in cash.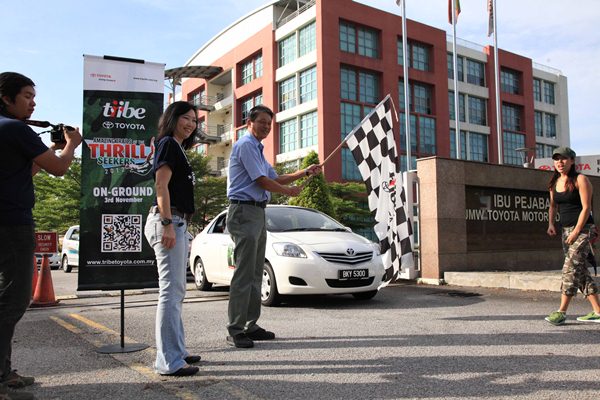 The other event that has proven to be highly popular is the Road Survival Skills workshops. First organized in 2008, each clinic prepares the participants to face the unexpected such as mastering 'first reaction' to a certain situation, what to do when trapped in a fire, or when the tyre punctures while driving. The Road Survival Skills has proven to be especially popular with over 600 participants trained, and many of those left positive comments on the website.
Through the Toyota Merit and Tribe Toyota programmes, UMW Toyota Motor aims to deliver a positive ownership experience of Toyota vehicles to all its customers. The idea is that engagement between the company and customer should not cease after vehicle delivery but be maintained long after. Customers get rewarded for maintaining their car at Toyota outlets who ensure the customers receive the very best services. Looking forward to 2013, UMW Toyota aims to deliver more of the same to all Toyota owners in Malaysia.
KON
Pictures: Official UMW Toyota release.