RM300k raised by Caltex reality show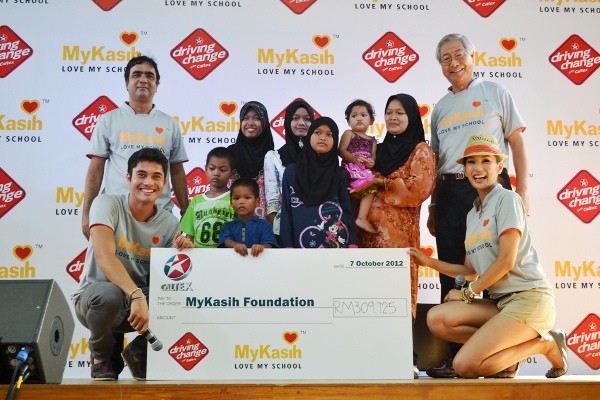 Caltex's first of its kind community-based reality show, Driving Change with Caltex made an impressive debut by raising RM309,725 for the MyKasih Foundation on its first mission. Hosts Henry Golding and Andrea Fonseka were able to exceed their original target of RM30,000 by more than tenfold, and the money will used to support 50 children from lower income families purchase food and school books for an academic year at SRK Alma in Bukit Mertajam, Penang.
Within the specified three-day period, the duo was able to recruit the support of 20 celebrities in a carnival-like fundraiser at Publika Mall last Sunday, where Ben's Independent Grocer, Carlsberg, Bisou, Chatime, Red Ribbon Days, and Mussimo Gelatomio were channeling all proceeds to charity.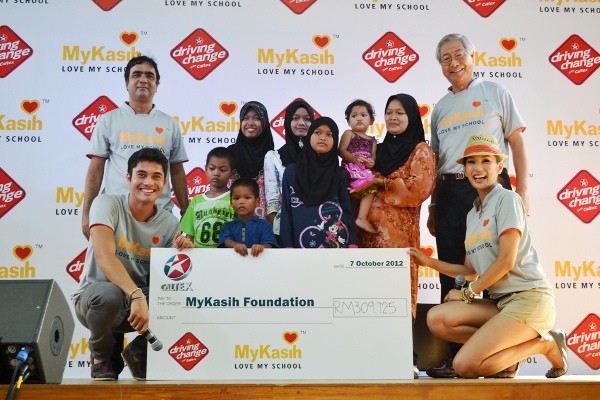 Driving Change with Caltex is a collaboration between Caltex and Fox to highlight social efforts across the region, with host Golding in the dark about each unique mission until he arrives in country. He then must rely on local celebrity partners and the power of social media to accomplish his task.
The three-minute Malaysian mission episode makes its online debut on October 10 via www.drivingchangewithcaltex.com. This later airs on National Geographic Channel (Astro Channel 553) at 9:55pm, October 25 and Star World (Astro Channel 711) at 10:15pm, October 27. A cumulated 22-minute segment will broadcast on Star World come January 2013. Golding's next stop: Hong Kong, Thailand, Philippines and Singapore.