Shell launches two new Rimula truck diesel engine oils (UPDATED: 27/6/2012)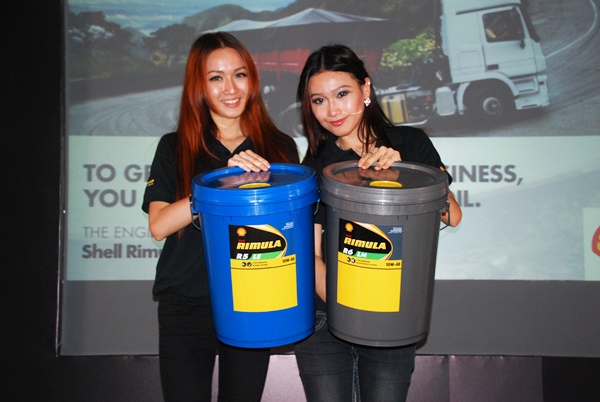 Shell Lubricants has just launched two new additions to the Shell Rimula heavy duty diesel engine oil range, namely the Shell Rimula R5 LE semi-synthetic oil and the Shell Rimula R6 LM fully synthetic oil. Shell claims that the chemical formulations in these new oils are designed to be able to adapt chemically and physically to suit different operating conditions. It works quickly to protect the engine and exhaust against acid and deposit build-up.
The semi-synthetic R5 LE oil, Shell's first in the Rimula range that previously comprised of only fully synthetic and mineral oils, is positioned as a cost-effective alternative to fully synthetic oils. It is available in SAE 10W-40 viscosity grade and meets global specifications such as API CJ-4, ACEA E9, and Volvo VDS-4. It has low SAPS (Sulphated Ash, Phosphorus, Sulphur) content, and is claimed to help enhance fuel economy by as much as 1.6% in highway test cycles compared a typical 15W-40 oil.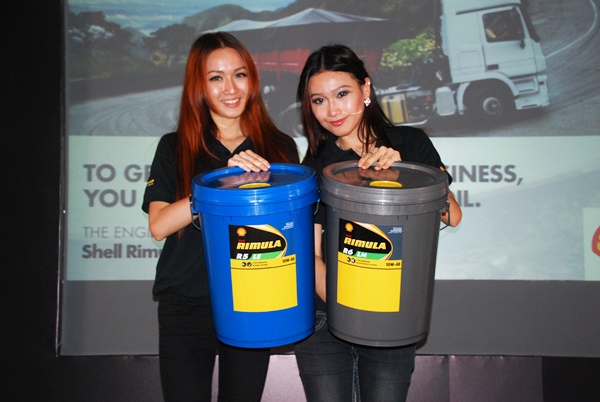 The fully-synthetic R6 LM comes with specifications that is claimed to exceed Euro 4 standards. Depending on engine type and operating conditions, the Rimula R6 LM is able to stretch oil change intervals as far as 120,000km. This allows fleet operators to reduce operating costs by reducing fuel consumption and extending maintenance intervals, thus reducing overall downtime.
In conjunction with the new engine oil's launch, Shell sending out its 40-tonne Shell Rimula 'Hardworking' Truck to make stops at the south-bound rest stops of the North-South Highway at Sg Buloh (29 June), Ayer Keroh (30 June), and Juru (7 July). The truck will then be deployed in East Malaysia, visiting Sri Aman on 3 August, Batu Niah on 4 August, Kundasang on 17 August, and Sandakan on 18 August. Truck drivers dropping by will be offered free snacks, drinks, toiletries, hair-cuts and a fun pool-table challenge with prizes.
There is also an all-expenses paid 4D/3N trip to France to be won as part of the Shell Rimula Global Promotion. Ten lucky customers who purchase a drum or pail of Shell Rimula R4, R5 LE, or R6 LM heavy-duty diesel engine oil between 1 June and 31 August 2012 will stand a chance to watch the 2012 European Truck Racing Championship Finals at Le Mans, France.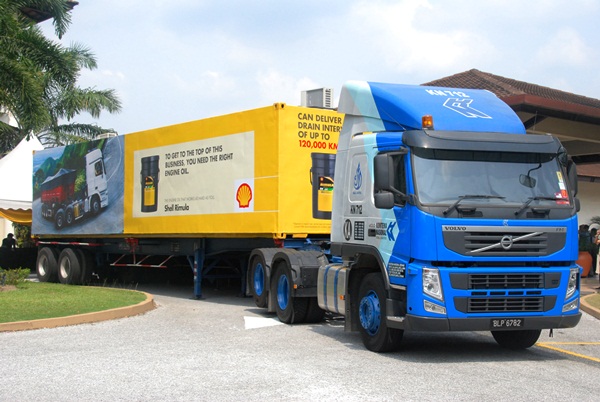 Update (27/6/2012):
Shell has just announced that due to last minute roadworks by PLUS, two locations along the North-South Highway have been changed.
The scheduled stop at Ayer Keroh on 30 June 2012 has been changed to Seremban (South-bound). The location of the 7 July stop has been changed from Juru to Tapah (South-bound.)
KON