3M Crystalline Automotive Window Films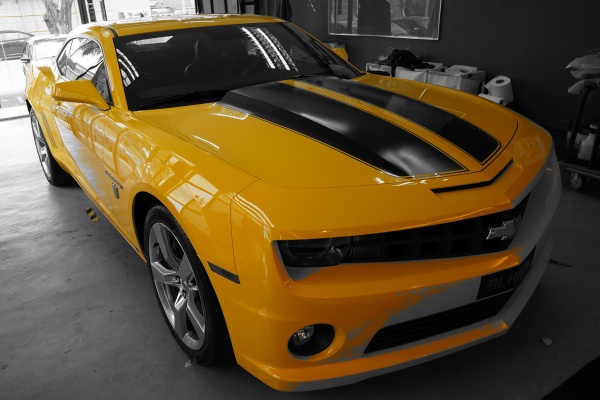 Most of us who work in offices would be familiar with Post-it® notes and Scotch® tapes. Our mothers at home, meanwhile, would probably have Scotch-Brite® cleaning products in the kitchens and toilets to be used for cleaning purposes. Despite their separate brand identities and functions, these are all products of one company – 3M.
Founded in 1902 as the Minnesota Mining and Manufacturing Company, 3M has since grown into a huge multinational multi-discipline company operating in 65 countries worldwide hiring 84,000 employees in its payroll. In 2011, 3M's products were marketed in 200 countries, and helped rake in revenue of some US$30 billion.
3M boasts a huge portfolio of products sold both to end users and manufacturers. The company is particularly strong in adhesive technology, and one example of note is a Very High Bond (VHB) tape that is capable of holding the window glass panels of skyscrapers in place. Very strong tape and not something you buy off the shelf to be sure.
This proficiency in adhesives is well-exploited in one particular section of 3M's product portfolio that is of closer interest to us – tinting films which are one of their inventions. We know that majority of cars in Malaysia are tinted, and not everyone pays for the best tints in town. You've probably seen poorly tinted examples in which the tint films develop bubbles or rust spots. How do these things happen?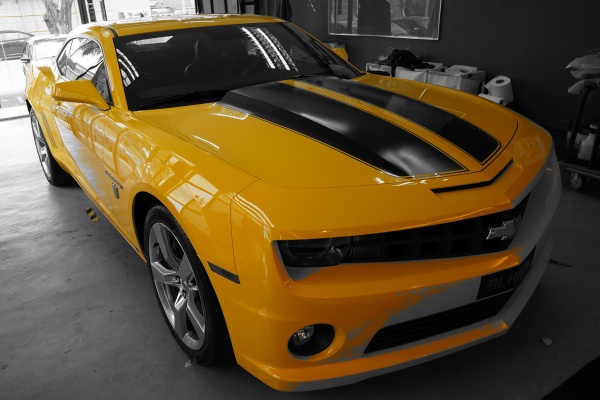 The development of bubbles in tint films are caused by a combination two factors – poor workmanship during installation and degradation of adhesives, the latter factor playing a slightly bigger role. 3M claims that its adhesives are resistant to degradation caused by heat and UV light, which mean they won't break down and form bubbles as the years go by.
Another aspect of 3M's Crystalline AutoFilm is that they are non-metallized, which brings two benefits. No rust spots, for one, and you won't have problems with signal interference for your electronic devices such as mobile phones and GPS.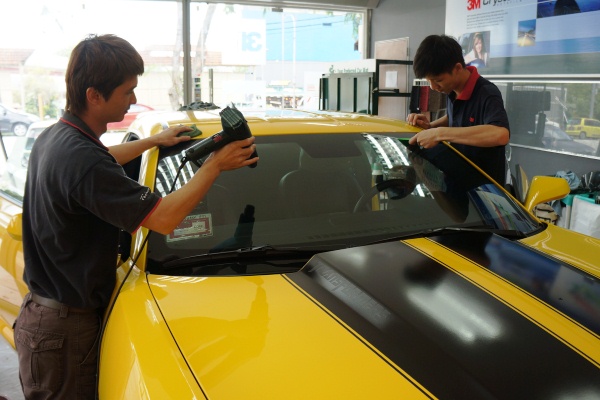 In terms of sunlight and heat protection, 3M Crystalline AutoFilm gives an SPF protection factor in excess of 1,000, blocking off 99.9% of UV light. Many of 3M AutoFilm are recommended by the U.S Skin Cancer Foundation. It also scores highly in infra-red rejection, but a point to take note as a result of this is that your Smart Tag may have problems. 3M's  Crystalline AutoFilm feature a proprietary Multilayer Optical Film technology that combines more than 200 layers in a film thinner than a Post-it®  Note.
The above technology allows 3M™ Crystalline AutoFilm to deliver its promise in sun protection whilst maintaining a high level of visible light transmission – a sore point with our road transport authorities. JPJ regulations require the front windscreen to have a minimum of 70% visible light transmission and 50% for the remaining windows – and there is a crucial aspect of this regulation that is often neglected by motorists.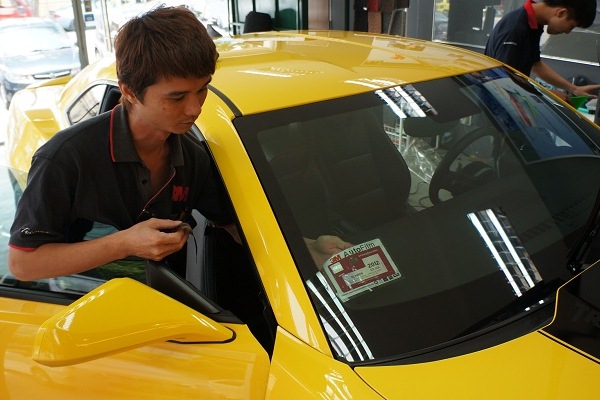 If you specified a tint film combination of 70% visible light transmission for your front windscreen and 50% for your other windows, bad news – your tint will fail JPJ inspections. This is because your windows do not have 100% visible light transmission, and if you failed to take that particular nugget into account, you're going to have a bit of a problem in the inspections. Our authorities measure the net clarity of the window and film, not just the film itself.
3M backs if films up with a comprehensive 5-year e-warranty to give customers total peace of mind. Films are installed by trained professionals at 3M Authorized Car Centres, so that takes care of the workmanship part as well.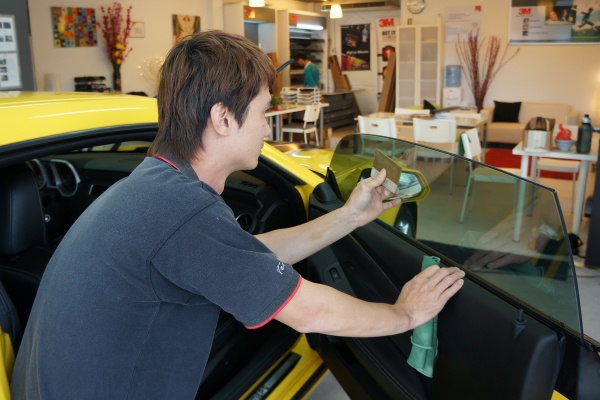 For further information of 3M and its products, log on to the company's official website at www.3mautofilm.com/my now!