Toyota Eco Youth 2012 launched – 16 schools participate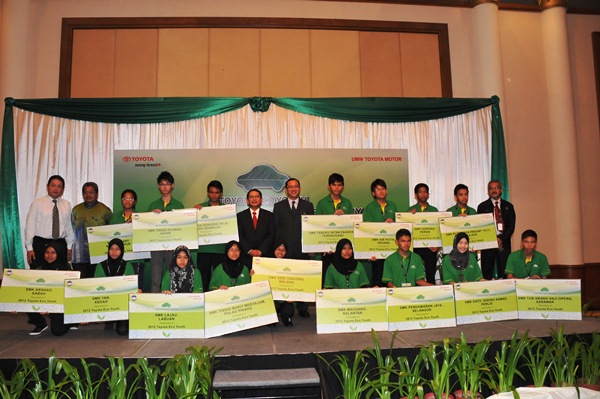 UMW Toyota Motor has launched the 12th edition of its Toyota Eco Youth (TEY) corporate social responsibility (CSR) programme with 16 schools nationwide set to involve their surrounding communities and local councils to devise solutions for their environmental problems.
First established in 2001, the TEY programme is a joint effort by UMW Toyota Motor and the Ministry of Education to cultivate environmental awareness and the importance of preservation among the young generation.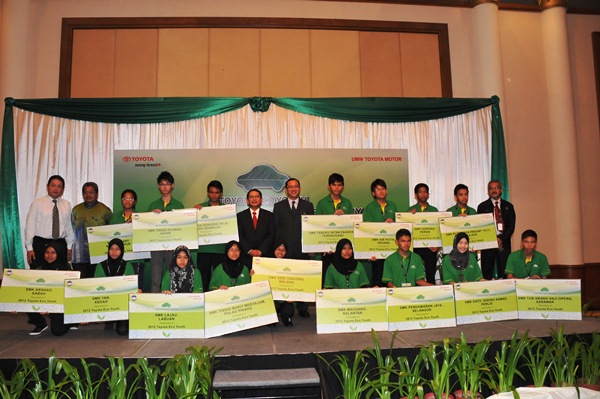 En. Ismet Suki, President of UMW Toyota Motor said, "Toyota globally has put great emphasis on environment into our business practices and social contribution activities".
"With the overwhelming support received throughout the years, we are now into our 12th year of the TEY programme. We strongly believe that the Toyota Eco Youth programme is able to educate the future generation about the environment and provide solutions to the issues through Toyota's 'Problem-solving Action-oriented Approach'," En Ismet added.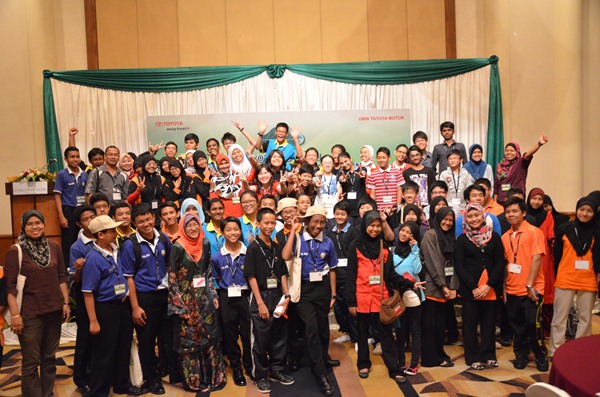 Through the years, Toyota Eco Youth programme has involved 146 schools, comprised of over 1,600 students, principals and teachers. Since the inception of Toyota Eco Youth, UMW Toyota Motor has spent over RM 4 million to organize this programme.
Commenting on the achievement of the Toyota Eco Youth Programme, En. Ismet said, "Last year, our Toyota Eco Youth programme was a success with the participation of 8 schools throughout the country, identifying environmental issues in their community. Now, armed with valued feedback and extensive experience, it is most appropriate for us to continue with the community environment project that will bring change to the surrounding area nation-wide. This year, we will challenge 16 schools from around the country representing their states and federal territories."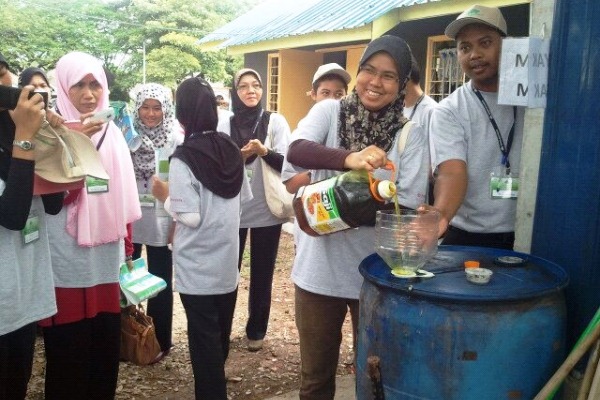 Prior to the 12th Toyota Eco Youth programme launching ceremony, a workshop was held for students and teachers from the participating schools to learn the Problem Solving Methodology thoroughly as well as be exposed to environment activities.
Participants this year were brought to visit a factory to observe recycling of the paper mill, carton boxes and roofing. Some also visited the surau and community hall in Shah Alam to witness the community activity of collecting used cooking oil and how it was recycled and turned into biodiesel.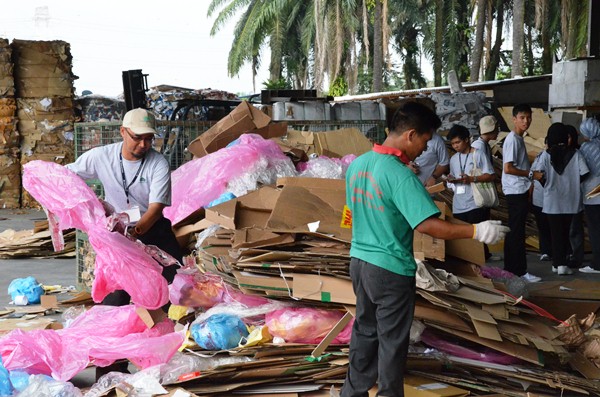 The Toyota Eco Youth Programme theme for this year focuses on solid waste management, clean water, global warming or recycling. The respective participating schools were also required to generate publicity about their green effort in their quest to create awareness and to garner participation from their communities. The Toyota Eco Youth will conclude with a convention and prize-giving ceremony, which will be held at the end of this year.
The winner of 2012 Toyota Eco Youth will receive a cash prize of RM 7,000, the second prize winner will receive RM 5,000, third prize winner will receive RM 3,000, and the fourth and fifth prize winners will each receive RM 2,000 and RM 1,000 respectively.
Participating schools of TEY 2012 are:
– SBPI Gopeng, Perak
– SMK Air Putih, Pahang
– SMK Arshad, Sabah
– SMK Dato' Sheikh Ahmad, Perlis
– SMK Lajau, Labuan
– SMK Machang, Kelantan
– SMK Pendamaran Jaya, Selangor
– SMK Putrajaya Presint 18 (1), Putrajaya
– SMK Seri Tanjong, Malacca
– SMK St Mary, Kuala Lumpur
– SMK Tengku Intan Zaharah, Terengganu
– SMK Taman Semarak Nilai, Negri Sembilan
– SMK Tinggi Bukit Mertajam, Penang
– SMK Tinggi Kluang, Johor
– SMK Tun Abang Haji Openg, Sarawak
– SMK Yan, Kedah
Pictures: Official UMW Toyota Motor release.
See also:
– Toyota Eco Youth 2011 results announced
– Toyota vehicles prices and specifications in Malaysia