Hyundai Elantra Coupe showcased at Chicago Auto Show 2012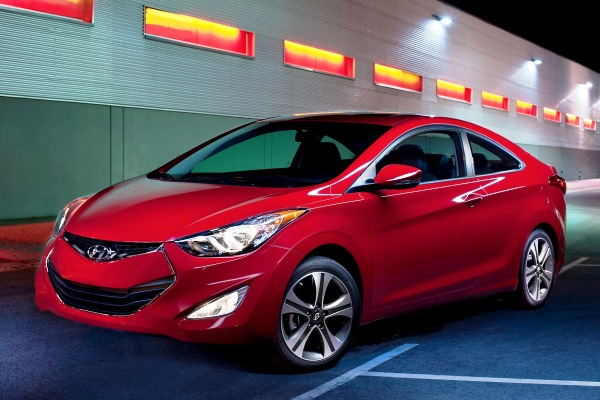 A coupe version of the all-new Hyundai Elantra was recently unveiled at the ongoing Chicago Auto Show 2012. The latest vehicle in Hyundai's 7/11 initiave – seven models in eleven months – the Elantra Coupe enters American markets as a 2013 model challenging two-door versions of the Kia Forte and Honda Civic.
Options for the US market is of the new 1.8-litre Nu four-pot powerplant offered in a conventional 148hp state-of-tune, or a PZEV 145hp setup. PZEV here stands for Partial Zero Emission Vehicles and the Elantra is certified as such in California, Oregon and several northeastern states of the US. What exactly is partial zero emission? That's beyond us.
Key features of the Nu engine being trumpeted by Hyundai include dual CVVT, variable induction system, roller swing arm and hydraulic lash adjusters, drive-by-wire, and offset crankshaft. The engine's block is of aluminium construct, mated with cast-iron cylinder liners, head, and crank. Hyundai estimates the engine to be 33.6kg lighter than a fully iron engine of equivalent strength. Paired to the engine is a choice of two six-speed transmissions – manual and auto.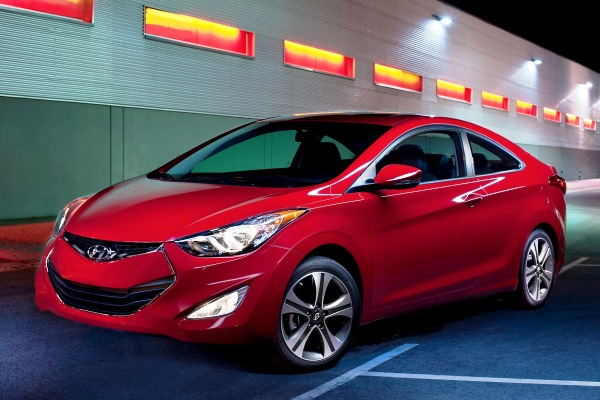 As mentioned in our test drive report published last month, Hyundai has eschewed the all-independent suspension architecture of previous generation Elantras in the latest model. The coupe logically follows the layout of its sedan brother, and as such, it features MacPherson struts up front, and a torsion beam behind. Steering knuckle design, torsion beam rigidity and damper tuning have all been recalibrated for sportier handling and steering responsiveness compared with Elantra sedan.
Equipment levels are on par with what we've come to expect of Korean cars these days – generous. In addition to comprehensive in-car entertainment solutions, the Elantra Coupe is endowed with safety features such as stability control, ABS, EBD, and six airbags. The stability management system is able to command the electric power steering system to apply mild levels countersteer assist when needed.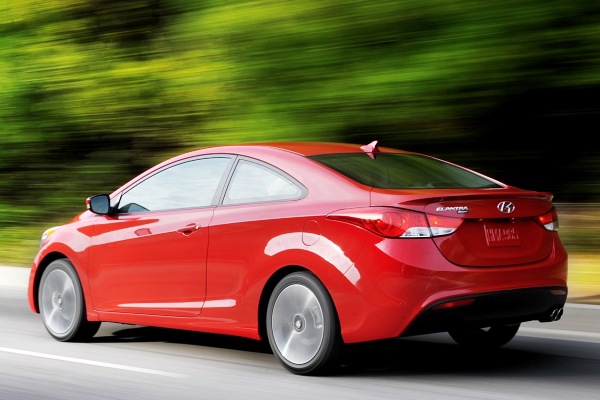 KON
Pictures: Official Hyundai release.
See also: Hyundai Elantra: B-Segment Car with Class-Leading Specifications