Penang-based Honda dealer sets up RM15m 3S centre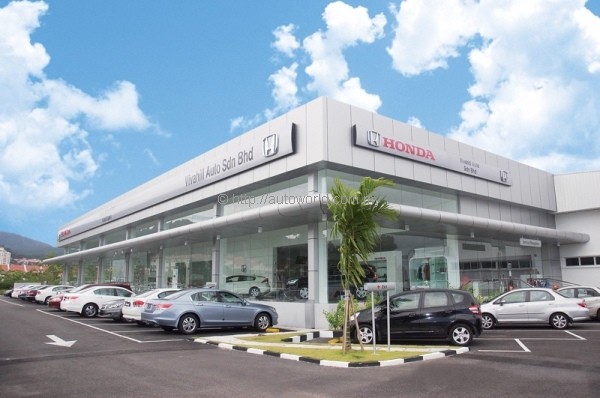 Vivahill Auto Sdn Bhd, a Penang-based Honda dealership who had been operating a showroom in Sg Nibong supported by a satellite service centre, has moved all of its facilities under one roof with the recent opening of its full-fledged 3S centre in Bayan Lepas. An investment of RM15 million, it is Honda's fifth 3S centre based in Penang.
Speaking at the outlet's launch, Managing Director of Vivahil Auto, Ms Tan Yean Ping said, "Vivahill Auto has come a long way since we were established in 1997. We have continuously strived to evolve and progress according to the changing needs of our customers in Penang. With this new 28,500 square feet 3S centre, our customers can look forward to an improved Honda experience."
Also at the opening was Honda Malaysia's Managing Director and Chief Executive Officer, Mr Yoichiro Ueno, who said, "The relocation and grand opening of Vivahill Auto to this new, spacious and strategic location is a celebration of their dedication to constantly improve in order to better serve their customers in Penang. And on behalf of Honda Malaysia, I commend Vivahill Auto for their commitment."
He added, "The Honda brand has always been very well received by the people of Penang. Since Honda Malaysia's inception in 2001, Honda's sales in Penang have increased by more than 12 times. Last year, sales in Penang increased by 14%, achieving 4,121 units of sales as compared to 3,534 units in 2009."
In Penang, the Honda City is the company's best-selling CKD model, whereas the hybrid-powered Insight is the best-selling CBU model. From January to October, Penang customers, 458 of them, accounted for 11% of Honda's total sales of the Insight.
Pictures: Official Honda Malaysia release.