Proton takes 4th place in Sepang 1,000km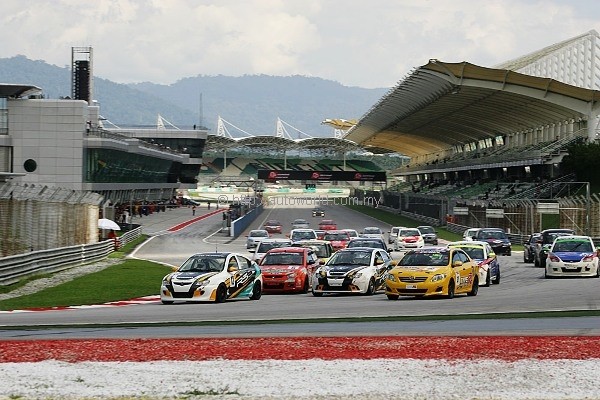 In a test of endurance and stamina, Proton R3 drivers Syafiq Ali and Syahrizal Jamaludin drove their Proton Gen.2 to a fourth place finish both overall and in Class 2 (up to 1,600cc). Battling against 27 other competitors, Syafiq and Syarizal also had to contend with extreme heat to clock a final time of 8 hours 50 minutes.
The expect downpour which would have diffused some of the heat did not materialize, and as such, drivers had to contend with in-car temperatures of up to 50°C. Syafiq and Syarizal. It was an especially satisfying result for Syafiq and Syahrizal as brake problems early on in the race meant an extra long pitstop to fix the problem and seeing them drop down the order to 7th and 2 laps behind the leader.
Fortune, however, did not favour the other R3 pair of Faidzil Alang and James Veerapen. Their race ended after 4 hours and 30 minutes on their 96th lap due to mechanical problems with their Satria Neo. Fadizil, who was the newly crowned Malaysian Super Series Champion was one of the favourites to win this event and was leading the race by 1 lap over its nearest rival before retiring along with more than one quarter of the competitors.
Commenting on the race, the Head of PROTON Motorsports Datuk Abdul Razak Dawood said,"We are happy with the 4th place result in what was a very challenging race. i would like to congratulate our R3 team for their tenacity and drive in their commitment to win and dedication for this race."
"We are of course disappointed with the retirement of one of our cars, but racing is an unpredictable sport with many variables that can change the outcome of a race. Overall, we ran a good strong race and will take back with us plenty of new technical data to prepare for the race season in 2012."
Pictures: Official Proton release.