Peugeot 508 on the verge of Malaysian debut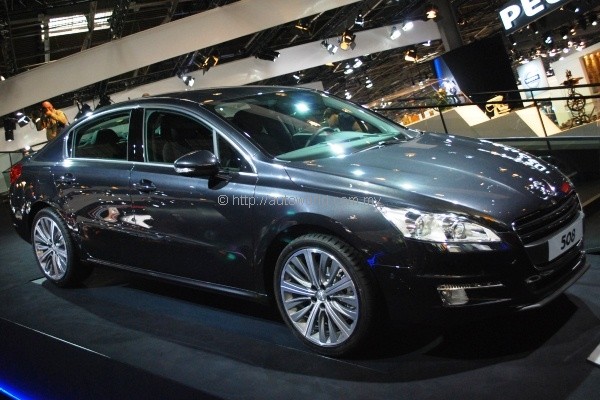 Peugeot's highly-anticipated replacement model of its 407 D-segment entry is set to arrive soon. Local distributors Nasim Sdn Bhd has just released a statement confirming that the all-new 508 will make its entry into Malaysian soil by the end of this month.
The 508's launch comes on the back of strong sales momentum of the Peugeot brand in Malaysia. According to SM Nasarudin SM Nasimuddin, CEO of Nasim and Joint Group Executive Chairman of the Naza Group, "As at end-September, we have sold over 4,000 units which is a new record for the Peugeot brand in Malaysia. This is double our sales in the same period in 2010 and surpasses our all-time record of 3,773 units in 2009."
In terms of styling touches, the 508 features Peugeot's new design direction with a "floating" grille and headlamps that feature signature circular LED daytime running lights being the design landmarks lining the vehicle's exterior.
Inside, the 508 offers features such as quad-zone air conditioning, premium leather, a colour head-up display (HUD), an adaptive high beam system connected to directional bi-Xenon headlamps and a 10-speaker JBL hi-fi system with a 500 W surround sound amplifier with Arkamys audio processing.
Nasim's press release mentioned only one powertrain – a turbocharged direct injection unit with 156hp and 240Nm – which we all know to be the 1.6-litre BMW-PSA Prince engine. Standard transmission will be a 6-speed automatic transmission.
The 508 made its global debut in last year's Paris Motor Show, where we were able to inspect it upclose. There are naturally more engine and trim options available for the European market, but what immediately stood out as we sat in its cabin was a high level of fit-and-finish which Peugeot is increasingly adept in putting together these days.
Reception for the 508 worldwide has been generally positive. Its list of accolades include being named 'Best New Car of 2011 by UK's Fleet World magain, and beating 18 cars to win the 2010 Auto Trophy in Germany. No price has been mentioned yet, but knowing Nasim's track record, expect it to be competitive.