Audi introduces new 1.8 TFSI engine into A5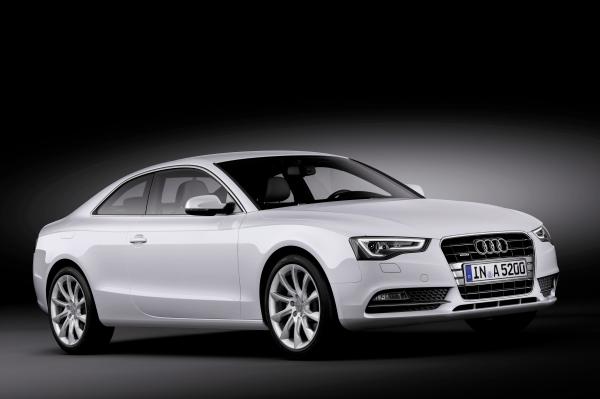 The recent international product update of the Audi A5 features a range of updated engines, but most significant of them would be a heavily updated version of the 1.8 TFSI engine that now powers the entry-level model of the A5's international line-up. Currently, Audi only offers the A5 in Malaysia with the 2.0 TFSI engine with quattro all-wheel drive.
Displacing 1,798cc, the new engine twists out 320Nm of torque from 1,400 to 3,700rpm, after which a peak 170hp is unleashed at a low 3,800rpm. Paired to a 6-speed manual transmission, the A5 Coupe 1.8 TFSI is able to complete the century dash in a claimed 7.9 seconds en route to a v-max of 230 clicks.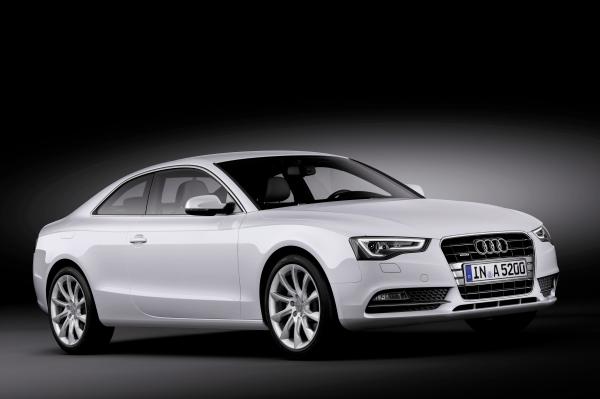 There is a claimed 21% improvement in fuel consumption from the preceding engine, 5.7 litres/100km the figure from test cycles. Carbon dioxide emissions are accordingly low at 134 g/km. According to Audi, the engine is already compliant to Euro VI emission standards, which will begin enforcement in 2015.
The highlight feature of this new engine is its dual injection system, whereby it switches between direct and indirect injection depending on engine load. The indirect injection system, which injects fuel at the end of the intake manifold, operates under part-load conditions. At higher load, the new 200 bar direct injection system comes online with the ability to perform two or three injections per cycle.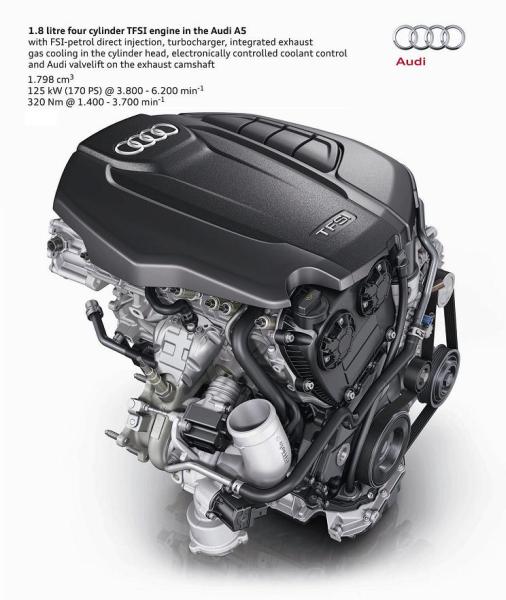 Engine temperature is taken care of by an electronically-operated cooling system. An electric motor operates two fast-switching and rotating cores that control coolant flow. In cold starts, the system keeps coolant in the crankcase for an extended period, allowing quicker engine warm up. A separate loop in the cylinder head feeds heat to the cabin heaters, allowing the main radiator to come online at the latest possible moment.
KON
Pictures: Official Audi release.