ETCM Cheras moves to Southgate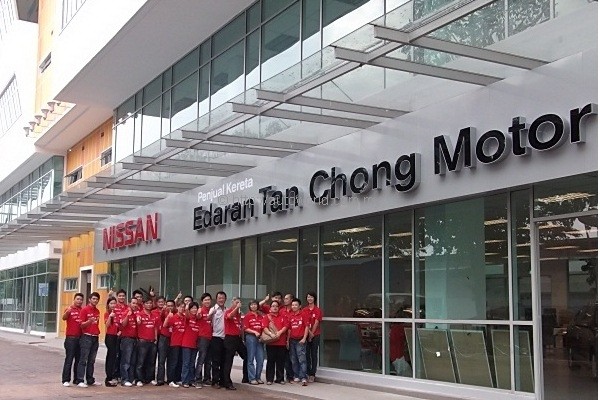 Just last week, we reported that Edaran Tan Chong Motor had relocated its Nissan showroom in Miri to a new location at the East Malaysia town's Centrepoint Commercial Centre. Today, we report to you that its showroom at Jalan Cheras has been uprooted and moved to Southgate, the new lifestyle commercial centre also in Cheras.
Located to the south of Kuala Lumpur's city centre, the showroom has a built-up area of more than 5,000 sq ft, carrying the full range of Nissan models available in Malaysia. It is within reach of several major highways such as Jalan Tun Razak, Jalan Sungai Besi, Jalan Loke Yew, BESRAYA, and SMART Tunnel.
"The new showroom which is conceptualized as a stylish premier lifestyle will be great in supporting our plan to introduce more versatile and sporty models here to cater the needs of today's fast growing business environment," said Executive Director of ETCM, Dato' Dr Ang Bon Beng.
The new showroom is located at Lot A-1-2, Level 1, The Apex Tower of Southgate, Southgate Commercial Centre, No. 2 Jalan Dua Off Jalan Chan Sow Lim, 55200 Kuala Lumpur. Its opening hour is from 8.30am to 8.00pm (Monday to Friday), 8.30am to 6.00pm (Saturday) and 10.00am to 6.00pm (Sunday and Public Holiday).
Pictures: Official ETCM release.