Malaysians finish third in Shell FuelSave 1 Litre Challenge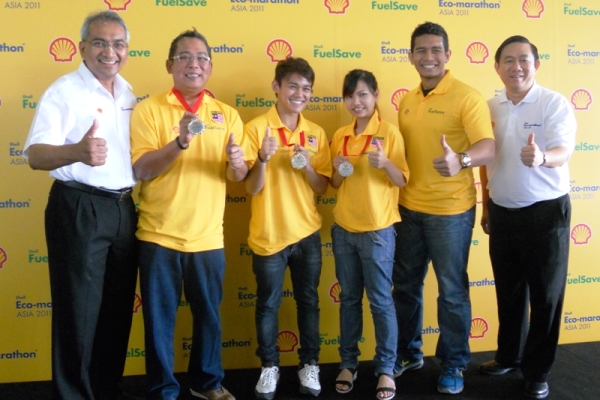 The Shell FuelSave 1 Litre Challenge, which pitted teams from Malaysia, Singapore, Thailand, Hong Kong, and the Philippines, took place at the Sepang International Circuit earlier today.
While the circuit's North Track was occupied by the concurrently running Shell Eco-Marathon, participants of the FuelSave challenge had the South Track to play with to see which team could travel the furthest on a single litre of Shell FuelSave.
The Malaysian team, which consisted of the 2011 Regional Shell FuelSave Challenge Winners Mr Tan Moh Chuan (Johor), Ms Deborah Tan Ai Jern (Penang) and Mr Lee Chee Koon (Selangor), had to be contend with a mid-table finish, being ranked third out of five participating teams with a mileage of 15.749 km/l. Individually, however, it was Deborah who clocked the best personal score of 16.91 km/l, ahead of 18 other participants.
Prior to the outing in Sepang, however, the Malaysian drivers had received pointers from a number of fuel saving experts, namely Guinness World Record Holders John and Helen Taylor, and Fahrin Ahmad, Shell FuelSave Ambassador for Malaysia. Having learned from the best, the three team members from Malaysia will now lead a campaign to inspire the nation's drivers to be more fuel efficient using their own fuel economy training and experiences to show how the right fuel and driving habits can help anyone save some money at the pumps.
They will also take part in a Guinness World Record attempt for the 'Largest Fuel Efficiency Masterclass' to be held in approximately 10 countries simultaneously on Shell FuelSave Day on 15 October.
Shell FuelSave Thailand was crowned as the region's Shell FuelSave 1 Litre Challenge winner with an average score of 15.952 km/litre, followed closely by Singapore team with an average score of 15.856 km/litre. Shell FuelSave Hong Kong came in fourth with an average score of 15.631 km/litre, while Shell FuelSave Philippines came in at fifth place with an average of 15.136 km/litre.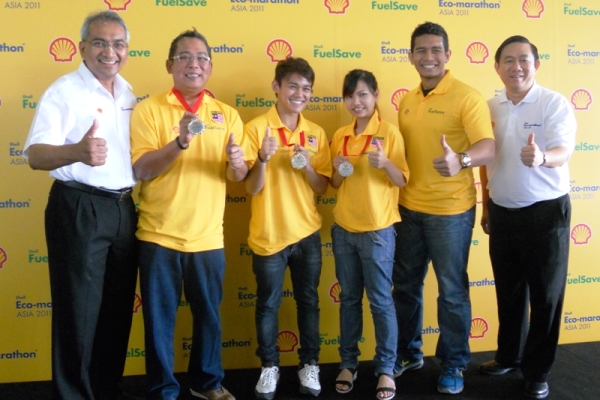 Shell FuelSave Malaysian team.
KON
Picture: Official Shell release.