Eight schools kick-off 11th Toyota Eco Youth programme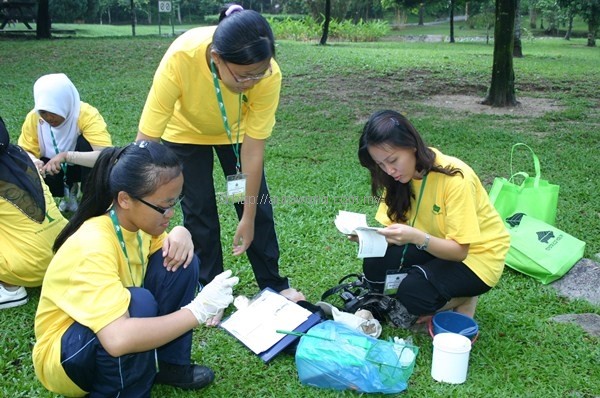 UMW Toyota Motor Sdn Bhd officially launched the 11th Toyota Eco Youth (TEY) programme today, with eight schools participating in an enhanced programme organized in collaboration with the Ministry of Education. Unlike previous editions of the TEY, this year's programme requires the schools to direct their environmental conservation efforts to the surrounding community.
Since the programme's inception in 2001, TEY has welcomed the participation of 138 schools with no less than 1,500 students, teachers and principals involved. Over the years, UMW Toyota has spent in excess of RM4 million on the programme.
Commenting on this year's enhanced TEY programme, En Ismet Suki, President of UMW Toyota Motor said, "We are very delighted that TEY programme is able to sustain for more than 10 years. With support from the Ministry of Education, this year, we would like to enhance TEY to involve the community around the schools in order to create more awareness on environment conservation."
Also supporting the TEY programme this year is the Global Environment Centre (GEC), a non-profit NGO which will provide participating schools with the relevant knowledge and assist them in initiating their community-based environmental projects.
Before the launch ceremony today, some 88 students, teachers and principals from the eight participating schools were gathered at Lembah Kiara to go through a series of enviromental auditing by GEC. Activities performed during the outing included identifying sources of pollution, issues surrounding the wet market in the area, and river monitoring.
"The TEY will conclude with a convention and prize-giving ceremony, which will be held at the end of this year. Upon the success of this new TEY programme, we will explore the possibility of having more schools participation throughout the country to compete in this event next year," concluded En Ismet.
This year, the schools will compete for a cash prize of RM7,000 for the winning school followed by RM5,000 and RM3,000 for second and third-placed respectively. Participating schools for TEY 2011, selected by the Ministry of Education, are:
– SMKA Maahad Hamidiah, Selangor
– SMK Ayer Keroh, Malacca
– SMK Bukit Jambul, Penang
– SMK Pendang, Sabah
– SMK Tanjung Datuk, Johor
– SMK Chalok, Terengganu
– SMK Takis, Sabah
– SMK Lundu, Sarawak
Pictures: Official UMW Toyota Motor release.