Proton launches centralized logistics hubs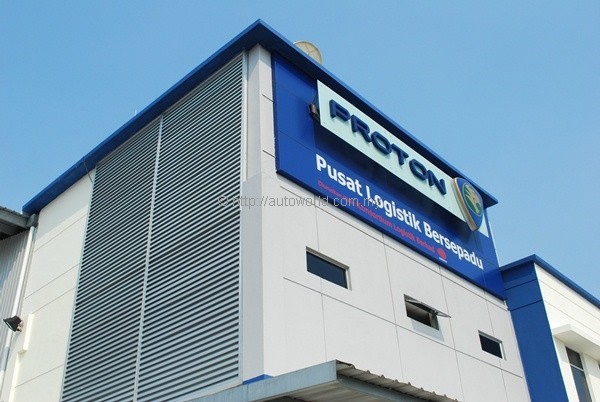 Proton Edar Sdn Bhd, in collaboration with logistics provider Konsortium Logistik Bhd has launched a pair of centralized logistics hubs for its cars in Sijangkang and Tanjung Malim, each built to cater for its Shah Alam and Tanjung Malim plants respectively.
The new hubs, called the Centre for Logistics, Allocation, Storage and Services (CLASS), will centralize pre-delivery handling of all Proton cars for both the domestic and export markets. Both hubs have been in operation for over a year, but not without glitches, with the operating team painstakingly ironing out bugs in the system, some of which caused lengthy backlog of orders for a period of time.
Since 1 April 2010, Proton Edar has outsourced delivery management of its cars to Konsortium, the same day which the 50-acre Sijangkang hub was opened. The smaller 45-acre hub in Tanjung Malim, located in the premises of Proton's plant there, commenced operations slightly later in June 2010. Both hubs have capacities of handling 7,000 and 6,000 cars respectively at any one time. The hubs began handling export cars as well on 4 April 2011.
Straight off the factory line, Proton cars are now sent straight to the CLASS hubs for staging, storage, pre-delivery inspection, and pre-shipment inspection before being trucked out to the sales outlets for customer delivery. The hubs also handle logistics planning, vehicle storage, stock storage maintenance, washing, and fueling. It is important to note that dealers now no longer keep stocks in their own yards as the cars, despite being already allocated beforehand, are only delivered when the customer signs the purchase order.
At official launching ceremony of the hubs at the Sijangkang facility, Proton Chairman Dato' Sri Nadzmi Salleh noted that, "With this, we have the competitive advantage of a fast delivery system and centralized supply chain centre. We can proudly say that the centralized hubs give us the cost savings benefits in terms of operations and service charges compared to previously."
"The hubs enable us to strengthen our position in the domestic and global markets by centralizing our operations and services to improve efficiencies of delivery of cars in the best possible condition to customers in the highly competitive market place," he said.
Indeed, it was noted during a presentation at the launch that after solving initial teething problems, overall quality and customer satisfaction of Proton cars have registered overall improvements, with tangible benefits witnessed in the reduction of warranty claim costs.
As noted by Proton MD, Dato' Sri Syed Zainal Abidin, "Previously, pre-delivery inspection was handled by local and international dealers at the respective service outlets prior to handling the cars to customers. That is no longer the case, as the process is now done at the hubs."
"The hubs will help us standardize the pre-delivery inspection of all vehicles, and this is significant in ensuring fast delivery of cars for domestic market. The CLASS process enables us to reduce a host of problems including multiple handling by 40%, unnecessary waiting time to a maximum of three days, secondary defects, and excess inventory at staging points," he added.
During the launch, Proton Edar and Konsortium also put pen to paper on a service level agreement which officially sets a series of requirements for Konsortium to meet in terms of storage maintenance, pre-delivery inspection, and delivery preparation.
The current arrangement between Proton Edar and Konsortium sees Konsortium being the owners of the Sijangkang facility and charging Proton a fee in handling its cars. Meanwhile, the Tanjung Malim facility is owned by Proton, but managed by Konsortium. The reasoning behind this arrangement is that Proton wants to feel out which of the two setups will be the most cost effective in the long run.
In April 2011, CLASS successfully delivered a total of 14,573 units of vehicles to Proton's network of distributors and dealers.