Updated TomTom GPS App for iPhone available for download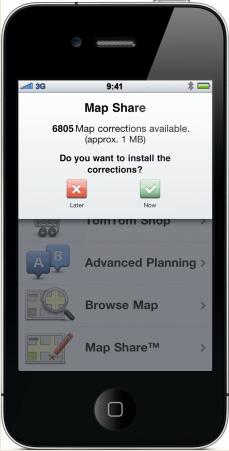 GPS maker TomTom has announced that the latest version of its TomTom App for iPhone (Version 1.7) can now be purchased from the App Store.
The update to the TomTom App for iPhone offers TomTom's latest release of the maps of Malaysia and Singapore.
The TomTom App for iPhone gives its user access to TomTom's latest library of maps via TomTom Map Share™. Drivers can make easy corrections to their own maps, while also simultaneously – and automatically – benefiting from verified corrections made by other TomTom users each day. All corrections are cost-free to TomTom App iPhone users.
Availability and pricing
The updated TomTom App for iPhone is now available in the App Store for USD $59.99. Current owners of the TomTom App can update to the new version for no additional charge.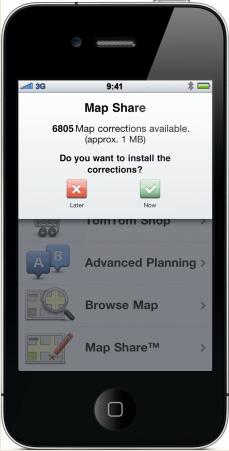 Features
With the latest update to the App, users will continue to benefit from TomTom's industry-leading navigation App features, including:
–       Latest, most up-to-date maps - Richer & more detailed maps available from the start. No mobile signal or data plan is required for browsing or navigation
–       Navigate-to-photo – A user can easily navigate to a location by selecting a photo stored in the iPhone gallery.
–       Multitasking Functionality* – Allows a user to receive turn-by-turn directions while the iPhone is running other applications.
–       Optimisation for iPhone 4 – Taking full advantage of the capabilities of Apple's latest iOS device, the App now delivers high resolution graphics, sharper maps, more-responsive menus and improved positioning even in areas with limited GPS reception.
–       Spoken street names - Provides turn-by-turn spoken directions and spoken street names.
–       Advanced lane guidance – Gives extra clarity when navigating difficult intersections by showing the user which lane to take for an upcoming exit.
* Available on iPhone 4, iPhone 3GS & iPod touch 3rd Gen. running iOS4.

See also: TomTom GPS comes to Malaysia