Mitsubishi rally ace thrills Kuching crowd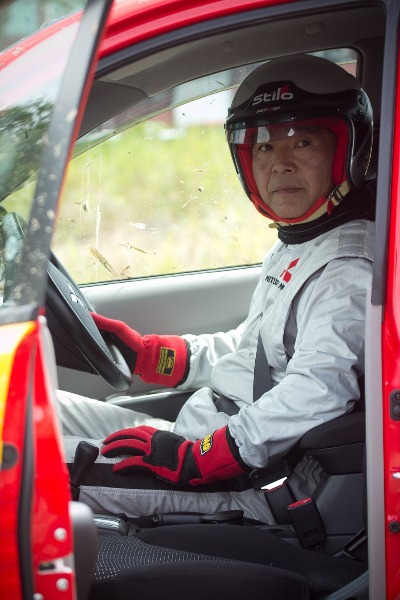 The Mitsubishi Dakar Rally Experience, which had previously been held in Kuala Lumpur and Penang, made its way to Kuching recently on the weekend of 19 – 20 March 2011. The roadshow attracted the visits of 4,000 people, out of which 500 were treated to a high-speed taxi ride by Mitsubishi's two-time Dakar Rally Champion Hiroshi Masuoka from Japan.
Masuoka, who had won the Dakar Rally in 2002 in a Mitsubishi Pajero, thrilled his passengers by powering the Pajero Sport and Triton through treacherous terrain made worse by rainy weather. The ride route plotted by the organizers eventually became a rutted track with knee deep mud pits, but it did not stop Masuoka, who was able to adapt his driving to suit the situation.
Masuoka-san powersliding his way through the course.
Further demonstration of the Triton and Pajero Sport's off-road credentials were shown in a specially designed off-road track, which saw the vehicles navigate over a 48-degree side traverse ramp, cross axle ramp and a 50-degree giant ramp.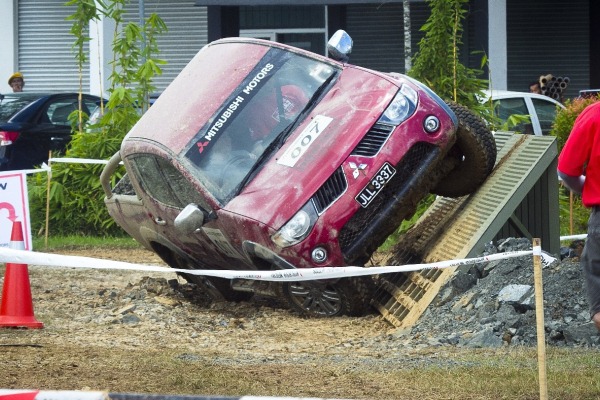 Customers also had the opportunity to test drive the Triton and Pajero Sport themselves, along with other Mitsubishi models such as the Lancer GT, Lancer Sportback, and ASX. The first 100 customers of each day who signed up for the test drives were given exclusive Mitsubishi merchandise.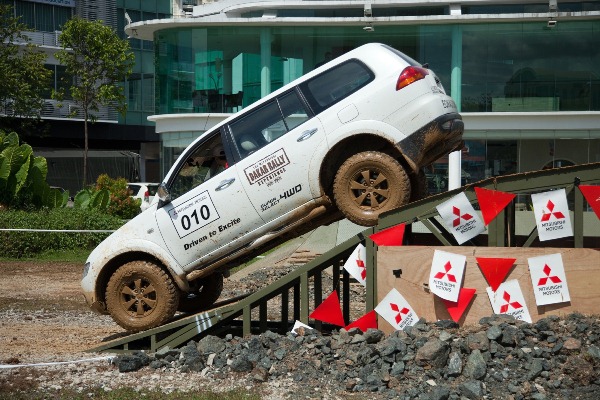 There were various activities for the family over both days, and also nightly live concerts by local artists such as singer-choreographer Choo Hao Ren, Akademi Fantasia celebrities Hafiz and Claudia as well as local rock band Masterpiece. The two-day event concluded with a magnificent fireworks display.
KON
Pictures: Official Mitsubishi Motors Malaysia release.
See also:
– Rally Ride With 2-time Dakar Champion Hiroshi Masuoka in KL this weekend
– Dakar Rally Experience To come To Juru Autocity This Weekend