Chevrolet Cruze now available in Special Edition trim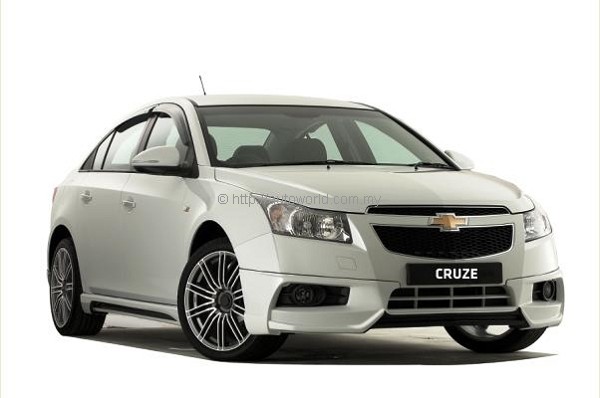 Every so often, we hear of car makers offering a new variant of a car which is effectively an existing variant rehashed with spoilers, new rims and a significantly increased price tag. The enhancements made to these cars are usually cosmetic with no improvement whatsoever to actual performance.
These so-called 'special edition' or 'sporty edition' (or whatever name you care to call them) offerings usually don't move us too much, and our advice to you would be to save your money and stick to the standard car. But what if these cosmetic enhancements come for free?
They say there's no such thing as a free lunch, but good deals do come by once in a while, one of them is the Chevrolet Cruze Special Edition, launched to pay 'homage to the racing spirit of the Cruze World Touring Car Championship (WTCC) car'.
Just this morning we ran the story on how the Cruze blew its competition away at the Brazil WTCC, and here comes the Cruze Special Edition complete with full bodykit and new 18-inch alloy wheels wrapped with lower-profile performance tyres from Falken.
Inside, the fabric trim is stripped out and replaced with red-stitched leather for a sportier ambiance. Scuff plates with illuminated Cruze logos line up the sides. Nothing is mechanically changed, so it's still the 1.8-litre Ecotec engine under the hood paired with the GM 6T40 6-speed automatic transmission.
Cost of these upgrades add up to zero; Naza Quest is offering the Cruze Special Edition at RM101,523.90 with insurance, same price as the standard Cruze. That's is as close to a free lunch as you can get in this industry.