Lamborghini Avendator unveiled in Geneva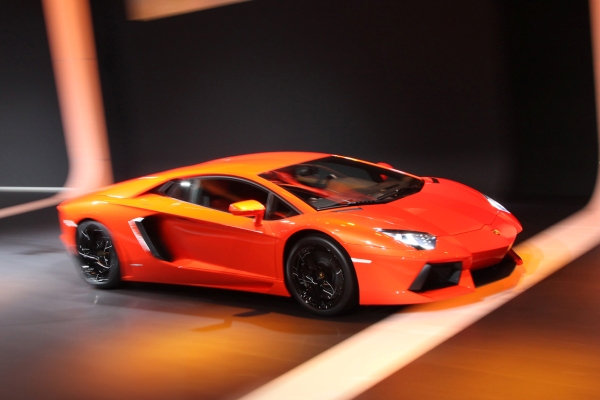 Lamborghini has officially unveiled the latest member of its distinguished line of V12-powered flagships. Featuring a 6.5-litre V12, the all-new Avendator LP700-4 joins a family lineage that includes members such as the 350 GT, Miura, Islero, Countach, Diablo, and, most recently, the Murcielago.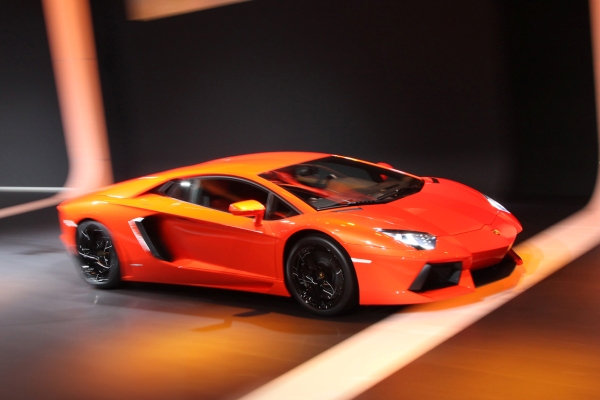 Lambo's new flagship debuts at Geneva
Code-named L359, Lamborghini claims the engine was developed from a clean slate and is not in anyway based on the Murcielago's motor. Featuring a sand-casted aluminium-silicon alloy block, the 60 degree V12 weighs in at a slim 235kg. Its bore and stroke measures at 95mm and 76.4mm respectively, giving it a rev-happy short-stroke configuration and endows it with a displacement of 6,498cc.
There is no direct injection or forced induction trickery involved. The mid-mounted engine uses good old-fashioned multi-point injection and breathes unaided, but revs willingly to a stratospheric 8,250rpm, where it unleashes all 700 of its ponies. Maximum torque of 690Nm is also served an accordingly high 5,500rpm. Each unit of the L359 will be hand-assembled in-house by Lamborghini.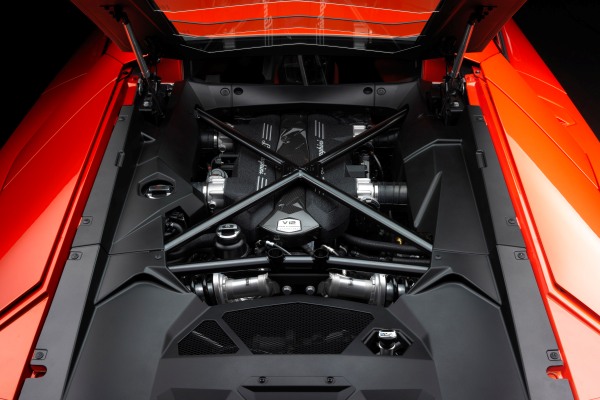 6.5-litre V12 is designed from a clean slate.
The engine's fireworks are distributed to all four corners of the car, and handling that transfer is a 7-speed automated manual transmission officially dubbed with the moniker ISR, which stands for Independent Shifting Rod (you gotta wonder where the Italians come up with such names…). Lamborghini claims that the ISR is lighter than a comparable dual clutch gearbox, and more compact than a regular manual transmission. Shift times are claimed to be 140% faster than the Gallardo's e.gear automated manual.
Like the Murcielago before it, the Aventador features a permanent all-wheel drive system. A Haldex-sourced electronic coupling allows torque distribution to the front wheels to vary anywhere between 0 and 60% depending on conditions. Vehicle settings (engine, transmission, diff, steering and dynamic control) can be controlled by the Drive Select Mode System, which features three modes – Strada (road), Sport and Corsa (track).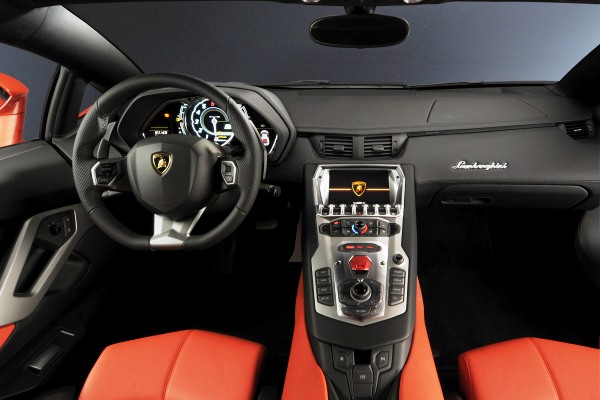 At the four corners, the Aventador features F1-inspired technology. The suspension arms are arranged in a double wishbone architecture, but rather than using typical coil-over-springs, the Aventador uses transverse-mounted pushrod springs and dampers. In this arrangement, the springs and dampers are not located on the wheel mounts, but connected inboard to the chassis. Road shocks are sent to the springs and dampers by pushrods and rocker arms. According to Lamborghini, the rigid connection of the spring and damper to the chassis allowed for slightly softer springs without affecting handling. This in turn helps to improve comfort.
There is an extensive usage of lightweight materials throughout the Aventador, especially its one-piece full monocoque chassis. Exploiting its familiarity with carbon fibre, Lamborghini was able to create a body-in-white that weighs 229.5kg and still boast a torsional rigidity of 35,000 Nm/degree. To put it in simple terms, it would take the combined efforts from 50 of the Aventador's 6.5-litre V12 to twist its own chassis by one degree. The front and rear subframes, meanwhile, are made of aluminium. Lamborghini builds the Aventador's chassis entirely in-house.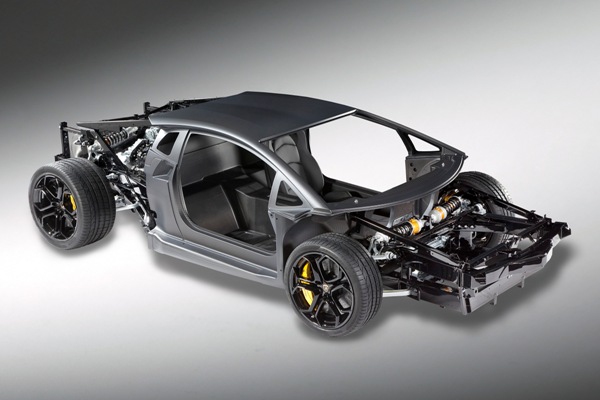 Deliveries of the Aventador LP 700-4 will commence in late summer 2011, and prices have been announced for selected markets.
UK: £ 201,900 (suggested retail price taxes excluded)
Europe: € 255,000 (suggested retail price taxes excluded)
USA: US$ 379,700 (suggested retail price – GGT included)
China: ¥ 6,270,000.00 (suggested retail price taxes included)
Japan: ¥ 39,690,000.00 (suggested retail price taxes included)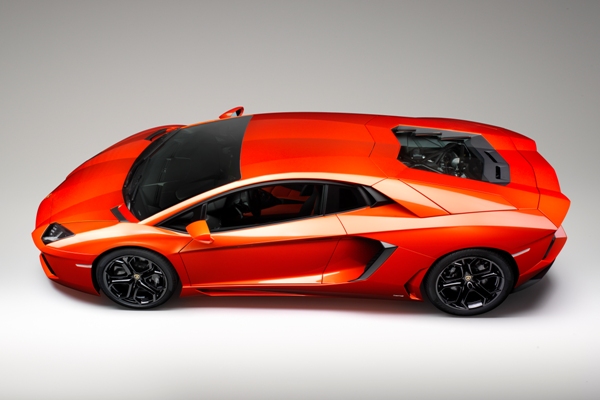 KON
Pictures: Official Lamborghini release
See also: Lambo Murcielago replacement to use carbon fibre monocoque