Like to drive a BMW M3 around the Nurburgring?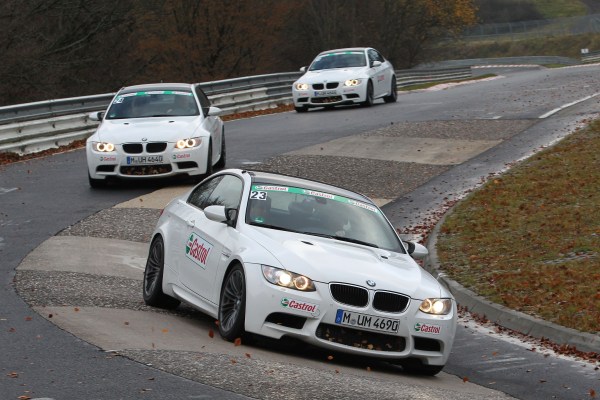 Let's cut the long story short. Ten out of ten of you reading this would very much like a chance to hammer a BMW M3 around the legendary Nurburgring, and here's your chance.
The recently-launched 'Castrol  EDGE Experience Nurburgring' offers Malaysian motorists the opportunity to thrash an E90 BMW M3 through 20km of winding roads and some 72 fast corners around the Nurburgring Nordscheleife.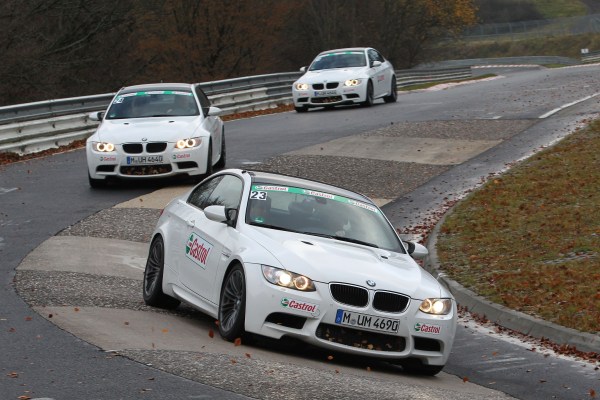 We say it again, a BMW M3 around the Nurburgring. Who's not interested?
The contest will take participants on a four-stage journey:
1. Stage 1 (13 December 2010 – 2 January 2011): Answer 5 simple trivia questions by visiting the official website www.castroledge.com/my.
2. Stage 2 (3-16 January 2011): Write a slogan on "Why Your Car Needs Castrol EDGE?" and share it with your facebook friends. The 30 best slogans will accelerate to the next stage.
3. Stage 3 (17 January – 13 February 2011): Create or write your review about how Castrol EDGE has made a difference to your driving experience. Be creative as you want to be with your product review. You can key it in as a blog entry, edit it as a short movie, draw a comic strip, tell a photo-story or maybe, make a short documentary out of it. Only the 16 best reviews will be selected to steer on the final showdown.
4. Final Stage (4 March 2011): 16 finalists will have to battle it out in the ultimate test of skills at the exclusive Castrol EDGE's Nurburgring-Sepang Challenge. Close control and precision steering will be severely tested as the contestants push each other to the limits to win the opportunity to charge a BMW M3 around the Green Hell at Nurburgring, a track that even the likes of legendary drivers Jackie Stewart and Niki Lauda treat with much respect.
Mark Ng, Marketing Director of Castrol Malaysia & Singapore said, "We are thrilled to be able to provide Malaysian motorists an experience on arguably one of the most definitive road track on the planet, revered by competitive drivers the world over as being one of the most exciting and challenging driving conditions in the world. With Castrol EDGE, you always have the freedom to drive how you want, when you want."
The chance of driving the M3 around the Nordschleife is but one element in an attractive grand prize that includes a comprehensive 2-day motoring programme that covers drifting, hot laps, slalom training and guided laps of the Nordschleife track with other lucky winners around the world  in a BMW M3®  and 123d.
The contest is open to all Malaysians motorists, with a valid driving license, from 13th December 2010 to 13th February 2011. For more information on the contest, visit www.castroledge.com.my or find us on www.facebook.com/castrolmalaysia.
KON
Picture: Official Castrol release.