Peugeot 207 picks up 350 bookings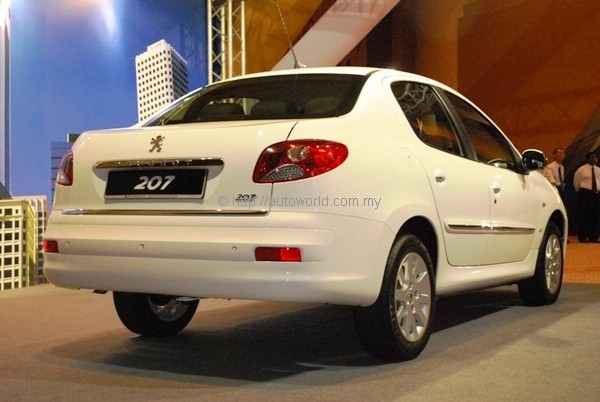 Nasim Sdn Bhd today announced that the recently launched Peugeot 207 has picked up more than 350 bookings from Malaysian customers since its launch in November. Priced at RM72,888, the 207 is the most affordable European brand sedan currently on sale in our market.
As part of efforts to further drum up publicity on the new model, Nasim is organizing a three-day nationwide test-drive event for the 207. From 17 to 19 December 2010, customers can walk into any of 17 Peugeot sales outlets nationwide as well as the Royal Selangor Club at Dataran Merdeka to test drive the 207 and stand to receive a mystery gift.
The Nasim sales outlets that will host the three-day test drive events are the Peugeot Blue Box in Glenmarie, Kampung Pandan, Kampung Baru, TTDI Plaza, Nasim Petaling Jaya, Nasim Klang, Nasim Bangsar, Nasim Plentong (Johor Bahru), Nasim Juru Auto-City, Nasim Puchong, Nasim Ampang and Nasim Ipoh.
Five Nasim dealers will also participate in the three-day test drive event. These dealers are Ang Leng Motor Trading (Muar), Epigenic Corporation (Penang), Eurofrance (Johor Bahru), KS Peugeot Blue Box (Jalan Chan Sow Lin) and KS Kemaman.
"We are very pleased with the response so far for the new 207 and we would like to invite other Malaysians who have not experienced the new 207 to give it a try this weekend," said Samson Anand George, chief operating officer of Nasim.