All-new Ford Ranger and Mazda BT-50 to debut at Sydney Motor Show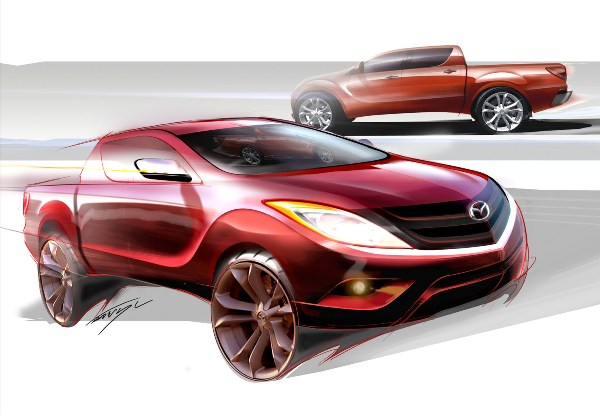 The Ford Ranger and the Mazda BT-50 are inseparable twins, being virtually identical underneath their distinctive sheetmetal. In the upcoming Australian International Motor Show on 15 October 2010, the successor models of both these vehicles are set to make their global debuts.
Details from both sides are sketchy at the moment, and indeed all we have is a sketch from Mazda on the BT-50 and an upclose shot of the Ranger's grille. We are nevertheless quite certain that the next generation BT-50 and Ranger will continue to be mechanically similar, if not identical, following an announcement in late Aug that the two companies will be pouring in a US$350 million investment into the AutoAlliance Thailand plant in Rayong for their next generation compact pick-up truck.
Little else was revealed as far as the BT-50 is concerned, but the Ranger had most of its design and engineering work performed by Ford Australia. "Australia has played a leading role in the development of this latest global Ford product," said Joe Hinrichs, president, Ford Asia Pacific and Africa. "Ranger is symbolic of how our great product development capability is being leveraged by the ONE Ford plan like never before."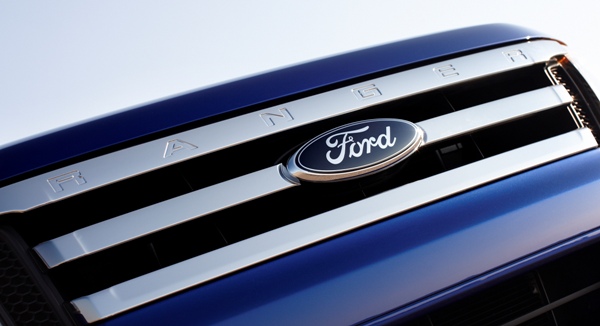 New Ford Ranger… very up close.
In addition to the Ranger, Ford will also be showcasing the current generation Focus RS, set to make its debut Down Under, with only 315 units available for the Aussie market. New variants of the Fiesta, which already debuted in Australia in 2009 will also be showcased, the most notable of them being the 1.6-litre variant with Ford's 6-speed Powershift dual-clutch transmission.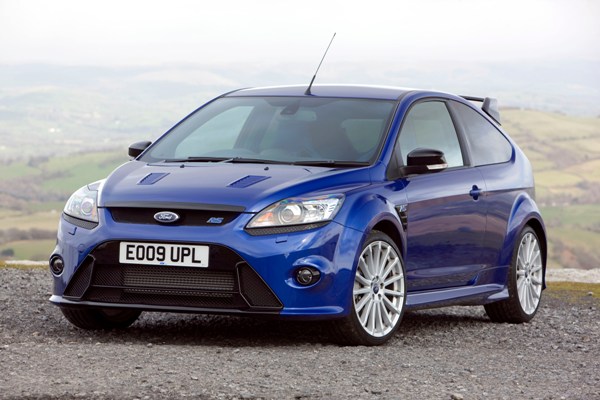 Aussies getting 315 units of the Ford Focus RS. Better than none, we say…
Mazda, meanwhile, will also be showing off a full range of its models and also its range of next-generation SKY Concept powertrains, consisting of a direct injection petrol engine, a diesel engine, and an all-new automatic transmission. The new powertrains is aimed to help meet Mazda's 2007 pledge for 'Sustainable Zoom-Zoom' in reducing overall average fuel economy levels by 30% in 2015 when compared to 2008 levels. These new engines and transmissions are scheduled for introduction from 2011 onwards.
KON