Caltex retailers to get more flexibility with station businesses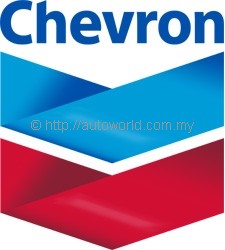 Owners of big brands have a tendency to exert extreme control over their retailers to maintain a consistent corporate identity across the board. All retail outlets of the said brand are expected to display a consistent outlook that projects the company's identity to its customers.
In that light, Chevron Malaysia Ltd (Chevron), which operates the retail brand Caltex, is going against convention by giving its retailers a free hand to customize the back court offerings in their petrol stations.
"Chevron understands that the best people to understand and anticipate their customer's needs are our retailers themselves. By leveraging on their local customer knowledge, entrepreneurial retailers are able to take ownership by deciding on the optimum business model that supports the marketing efforts of the Caltex fuel brand. This means choosing a complementary backcourt offering, whether it is operating a convenience store, a fast food outlet or even a hand wash," says Jeremy Oh, Country Chairman, Chevron Malaysia Limited.
Retailers have the option of even taking ownership of the convenience stores of their respective stations, and it was in preparation of this move that Caltex re-branded all their 'Star Mart' convenience stores to being called just 'Mart'.
Internally, Caltex stations are divided into three distinct types, namely company-owned retailer-operated (CORO) stations, retailer-owned retailer-operated (RORO) stations, and branded marketers. Branded marketers are Chevron partners which operate their own network of stations under the Caltex brand. For CORO stations, retailers will assume full ownership of their respective 'Marts', while RORO stations have a greater degree of flexibility even to the extent of customizing their own offerings as well.
The first Chevron branded marketer to explore this option is Pen Petroleum, with the launch of their new c-store brand "Xpress Point". Working within Chevron's guidelines, Pen Petroleum's marketing arm, HYL Marketing Sdn Bhd, designed their very own customer offering, complete with marketing strategy and promotional offers, which is planned to be introduced progressively across Pen Petroleum's network of Caltex stations. As an independent owner of the "Xpress Point", Pen Petroleum also plans to offer their c-store brand to other interested Chevron branded marketers and RORO Caltex station owners.
"Selecting the right partner for a backcourt offering will bring synergy to related Caltex stations, with expertise, logistics and management experience that will help retailers maximize their revenue streams. Provided guidelines are met, Chevron expects to see other c-store brands coming up alongside "Mart" as other applicable retailers explore the flexibility they now have and the opportunities open to them," adds Oh.
Further elaborating, Oh said, "At Chevron, our vision is to be number one in the hearts and minds of our customers by anticipating and meeting their needs with quality fuels and offerings. The goal is to grow sales profitability even as we improve the current business model of an established supply and distribution chain that Chevron owns and partner it with other offerings that complement the service station experience."