MyFORTE club organize Historic TT in Melaka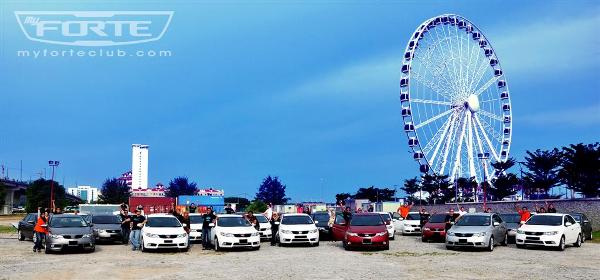 The newly formed, and now very active MyFORTE club of Forte owners have recently traveled en masse on a road-trip-cum-TT to the historical state of Malacca. Several Forte convoys headed out from various locations on the morning of Saturday, 10 July 2010.
Upon arrival into Malacca, the convoy regrouped just after the Ayer Keroh and proceeded to a photo session near the Malacca planetarium, then lunch at Restoran Melayu MITC (Subaidah).  The group had a bowling session at the Melaka International Bowling Centre (MIBC) before another round of makan at the Naza Talyya Melaka hotel, where some members of the convoy spent the night before returning home the next day.
The day concluded with dinner at the Perkampungan Ikan Bakar Terapung (PIBT) Umbai Baru.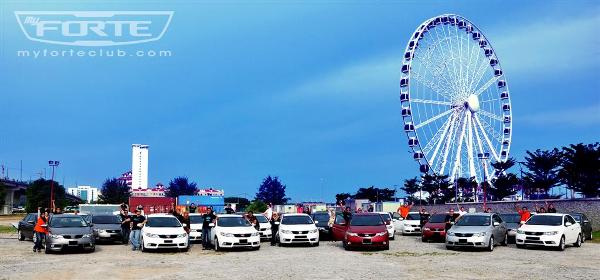 Click on the following link to read the full story as told by MyFORTE's resident blogger saimatkong.
See also: Autoworld Blog >> Blog Archive >> MyFORTE Club organizes Mega TT