Goodyear is Reader's Digest most trusted tyre brand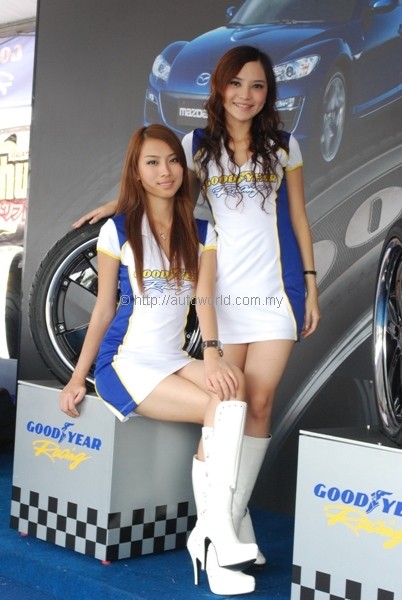 At the recent Reader's Digest Trusted Brands award, Goodyear scooped the Gold Award for the tyre category in Malaysia for the second year running.
"We are pleased that Goodyear was the recipient of the award for the second consecutive year – a definitive achievement for us. It is also testament that our brand has been well-received and trusted by Malaysian consumers throughout these years," said Nasution Abdul Rahman, Managing Director, Goodyear Malaysia.
"We strongly believe that this trust has been cultivated through our efforts of educating the public about road safety, as well as our continuous innovation to ensure that we produce quality tires to meet a wide range of needs. Honours such as this, and the complementing strong consumer demand for our tires, confirm we are headed in the right direction," he added.
Conducted by research house Synovate on behalf of Reader's Digest, brands shortlisted for the awards were surveyed using questionnaires distributed with copies of Reader's Digest as well as telephone interviews with randomly selected customers.
Based on feedback from the surveys, the selected brands were ranked based on six qualitative criteria: trustworthiness and credibility, quality, value, understanding of customer needs, innovation and social responsibility.
"The true benchmark of success for a brand is the extent to which it wins and holds the trust of consumers, regardless of economic conditions," said Gwen Loong, Group Advertising Director for Reader's Digest Asia. "Winning a Reader's Digest Trusted Brand Award is the ultimate seal of consumer approval." She added that the results are thoroughly objective as they are based entirely on consumer votes.
Besides supplying tyres to the end user, Goodyear is also the OEM supplier in Malaysia for Honda, Toyota, Nissan, Hyundai, Proton, Perodua, Naza, and several other car manufacturers.