Perodua retains No. 1 spot for 2009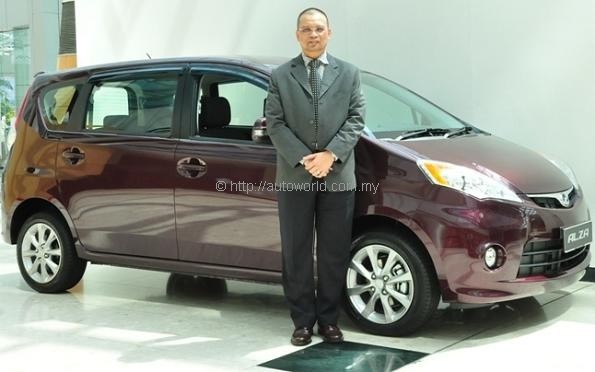 Shortly after the MAA press conference, Perodua released a statement confirming their market supremacy in 2009. Though they recorded fewer sales, 166,700 for 2009 against 176,400 for 2008, their market share went up from 30.5% to 31.1%.
En Aminar Rashid Salleh, Managing Director of Perodua, said, "We did considerably well in 2009 with a 0.4% drop despite the global economic downturn."
Perodua echoed MAA's assertion that the government's RM67 billion stimulus package helped improve the shape of the nation's auto industry by a fair bit. The scrapping scheme for cars exceeding ten years of age, with a RM5,000 voucher given back in return, was said to help contribute a total of 20,000 new sales for Proton and Perodua.
Aminar further added, "Our sales every month in the final quarter of 2009 were higher than the same period in 2008. We believe that the uptrend will continue in 2010."
Perodua's forecast for 2010 is to sell a total of 176,000 units, a figure which they hope to achieve with strong demand for their new MPV, the Alza, and also the ever-enduring popularity of the Myvi. Expectations in Perodua is that the Myvi will continue to lead its sales charts with an anticipated average monthly sale of 6,000 units per month, followed by the Viva and Alza at 5,000 and 4,000 units per month respectively.
The year 2009 was particularly eventful for Perodua, as they finally bid farewell to the long-serving Kancil, and then introduced new variants of the Viva – the 660BX and the Viva Elite. At the helm, Datuk Syed Hafiz Abu Bakar stepped down as managing director to be replaced by Aminar. The highlight of Perodua's year was surely Alza, launched in November to great commercial success.
According to Aminar, "We received some 18,000 bookings for the Alza since the model launch on 23 Nov 2009. The waiting list is about 3 months. The interest in our two other models, the Myvi and ViVA continues to be strong with an average sale of 7,600 units and 5,700 units respectively monthly."
Nationwide, Perodua's service centres recorded a 16% in service intakes from 1.37 million vehicles in 2008 to 1.59 million in 2009. The parts division also chalked a 23% increase in sales revenue.
No new models are being planned for 2010, but Aminar noted that 'enhancements to its existing models' will be introduced as the year progresses.