Volvo tests next gen S60 with new pedestrian protection
Volvo is set to replace the current S60 with an all-new model by 2010. Development of the replacement model is in its advanced stages as Volvo has let loose a prototype unit in the streets of Copenhagen. According to Volvo, the heavily disguised vehicle was driven around the Danish capital with the purpose of testing 'a groundbreaking new safety technology that can detect a pedestrian in front of the car and brake automatically if the driver doesn't react in time.'

Next gen S60 traveling under disguise.
Though the new technology, Collision Warning with Full Auto Brake and Pedestrian Detection, is set to premiere with the all-new Volvo S60 in 2010, Volvo has been actively working on pedestrian detection system for the past ten years, with prototypes having been continuously deployed worldwide.
According to Volvo's Senior Safety Advisor Thomas Broberg, "Factors like traffic behaviour, road conditions and climate must be taken into account in the design of the final system. All told we have collected more than 500,000 kilometres of real-life data. We can also use the information from these traffic tests to conduct advanced computer simulations."
The Collision Warning system features a radiator grille-mounted radar unit working in tandem with a camera to continuously detect and identify objects up ahead. When a potential collision is detected, the system warns the driver by using both visual and audio stimuli. A loud audible warning is activated as the heads-up display flashes a warning light, which visually resembles a vehicle's third brake light.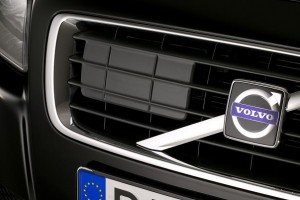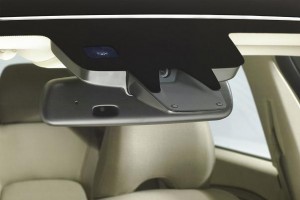 System combines radar and visual detection to plot oncoming terrain.
For some people, such sensory overload has a freezing effect on their nerves. They panic, and know not what to do. Worry not, Volvo does. The car will brake for you. According to Broberg, "Active brake deployment requires that the object is confirmed by both the radar and the camera. Thanks to state-of-the-art sensor technology, it is now possible to engage full braking power."
That's right, 'full braking power', under computer control. No doubt Volvo has noble intentions at heart, and no doubt that this system would work like a charm when it's implemented, but I remain firm in my belief that a car should be under the complete control of the driver, not a bunch of circuits.
KON