UMW Toyota gives Ramadhan treat to 35 orphans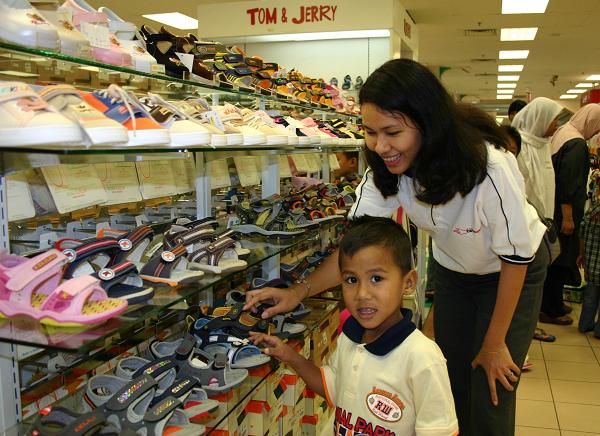 Did you buy a Camry recently? Or an Altis? Or a Vios? Or any Toyota for that matter? Well if you have recently purchased a car from UMW Toyota, you now have the comfort of knowing that a fraction (yes, a very small one) of the cold hard cash you paid for the car has been spent on the joy and happiness of 35 orphans from Pertubuhan Kebajikan Ehsan Ash-Shakur (PEKEAS) in a shopping-plus-buka-puasa treat.
The exercise was part of UMWT's Staff Volunteer Programme. Over 35 personnel, each assigned to a child, took the kids on a sponsored baju raya shopping spree at One Utama Shopping Complex, and at the same time allowing them to enjoy the attractions all around the shopping mall. Now, you and I may think of One Utama as 'just another shopping mall', but to the underprivileged kids, this experience represents a wonder for them.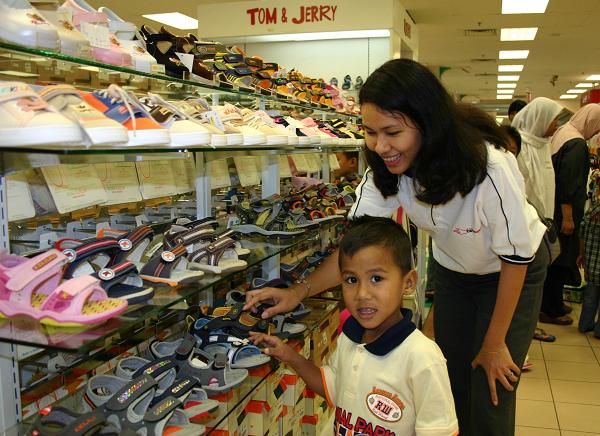 The kid's getting new shoes for Raya!!
At the end of a tiring day, the kids were then treated to a sumptuous buka puasa dinner at Sunflower Room, Concourse Level, One World Hotel. Before parting ways with the kids, aged 4-12, the volunteers handed them a packet of duit raya each, ensuring they have plenty to cheer for this Raya.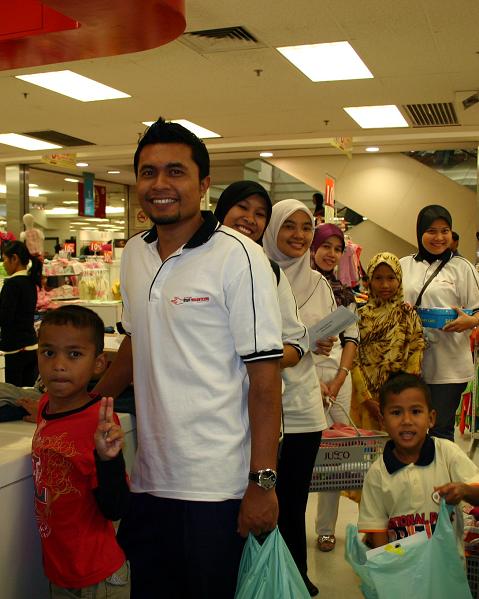 Somebody's gotta pay the bill….
According to Haji Aminar Rashid Salleh, Executive Director Strategic Marketing Group of UMWT, the underprivileged and orphans often feel their deprivation the most during the festive seasons when most people are privileged to enjoy their Hari Raya shopping with their families and loved ones.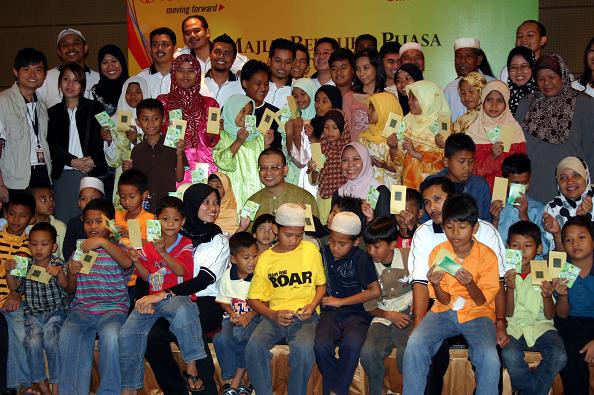 Kids showing off their duit raya.
"This is why we make a special effort to spread a little cheer to charity homes by treating them on a shopping spree for this festive season. We hope to become a part of the 'family' that they never had," he explained.
KON